Thu., Oct. 29, 2009
Accused robber shot teen girl in 2004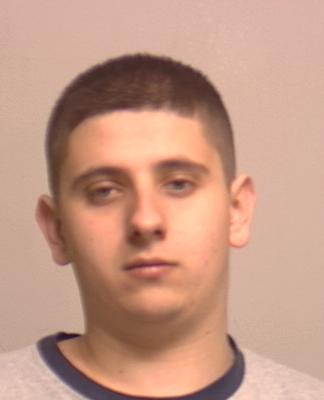 Three men arrested for an armed robbery Wednesday night are being questioned about a string of robberies in Spokane County in the last month.
Nedzad Mesanovic, 20, (right) of Spokane; Miroslav Veselinovic, 22, of Spokane; and Reza Abghari, 26, of Colbert, were driving a dark Ford Taurus that a Spokane police officer recognized from a robbery report at the Zip Trip, 711 W. Hastings, at 11:15 p.m., according to the Spokane County Sheriff's Office.
Abghari made headlines in 2004 after he shot his then-13-year-old girlfriend while pointing what he thought was an unloaded gun at her.
Last night's bust was spurred by the watchful police officer.

In light of a recent string of robberies one after another, the officer began watching a convenience store at Francis Avenue and Elgin Street, where he spotted Taurus parked behind a fence nearby.
The men sped away but were stopped by several patrol officers who found cigars stolen in the robbery and "a realistic-looking pellet gun," according to the Sheriff's Office.
Deputies brought the Zip Trip clerk to the traffic stop, where the clerk "identified Abgahri as the gunman and Mesanovic as the getaway driver," according to the news release. A woman in the car at the time of the robbery was interviewed and released by the Sheriff's Office.
The three men remain in Spokane County Jail after appearing in Superior Court today via video.
Mesanovic was wanted for malicious harassment and second-degree theft in February 2008, according to a Crime Stoppers news released that called his two-year criminal history "impressive."
News archives show he spent three and a half months in jail after being found guilty of conspiracy to possess a controlled substance and second-degree theft in February 2009.
Abghari was convicted of third-degree assault and a weapons charge and was sentenced to 2 1/2 years in prison in 2005 for shooting his 13-year-old girlfriend between the eyes "while pretending to be a gangster," according to previously published reports.
Police said Abghari thought the gun was unloaded when he pulled the trigger. The girl was blinded in her right eye and left deaf in her right ear.
---
---