Tue., Sept. 1, 2009
$100,000 warrant for OxyContin robber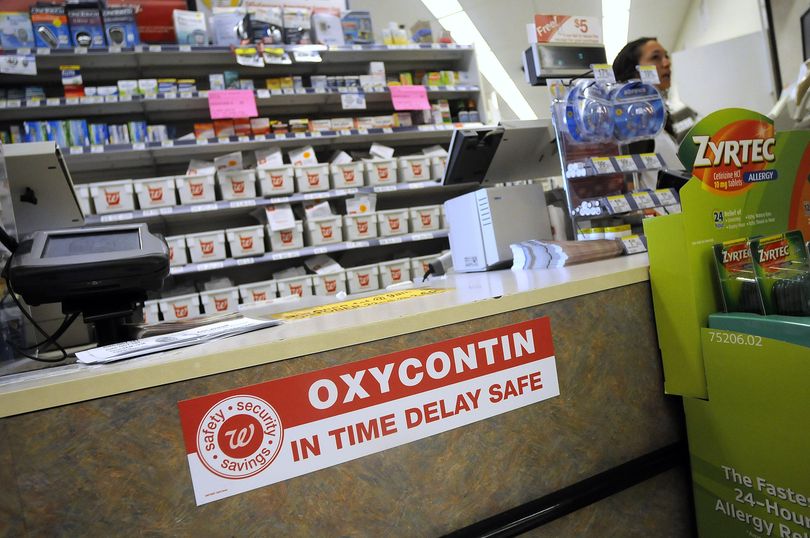 A man accused of robbing two Walgreens didn't show up to his sentencing today in Spokane County Superior Court, leading to a $100,000 warrant for his arrest.
Adam J. Dally, 25, is accused of robbing the store at 2830 S. Grand Blvd on Nov. 26 and the Liberty Lake store on Dec. 5. An investigation by Liberty Lake police led to his arrest, according to court documents.
Liberty Lake Det. Ray Bourgeois spent months building a case against Dally, who was in Seattle when an arrest warrant was issued, records show.
People who led Bouregois to Dally included a former girlfriend who claimed to have been having sex with him in exchange for drugs and heard him brag about robbing the pharmacy, records show. 
Witnesses said Dally used a gun in the robbery, stealing nearly 900 OxyContin pills. He's accused of brandishing a gun in the South Hill Walgreens robbery, too.
Employees from the store were in Judge Sam Cozza's courtroom today to testify at Dally's plea and sentencing, but Dally, who is free on $50,000 bail, never showed. 
His public defender, Al Rossi, said Dally had left a message about 5 p.m. yesterday saying he couldn't make it.
Rossi's secretary got the message the next morning but didn't tell him about it until 45 minutes before the 10 a.m. court appearance, he said.
Cozza issued the arrest warrant when Dally failed to show by noon.
This all happened the day I wrote a story on Walgreens new secruity safes. Read it
here.
---
---