Mon., Sept. 21, 2009
Authorities bust 2 meth labs in 2 days
Law enforcement in Spokane County this month discovered two homemade methamphetamine labs within two days and on opposite sides of the county.
Spokane police and firefighters found the first lab Sept. 12 after someone reporting a strong smell of chemicals at 2409 E. Sharp about 4 a.m.
Officers forced their way into the basement apartment after the man inside, Helmut U. Borchert, 51, (left, in 1999) refused to open the door, according to a search warrant.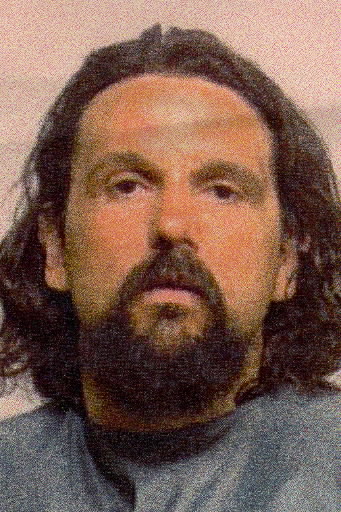 Borchert, who was not a tenant, was allowed to leave after telling police they wouldn't find meth there. Police powdery residue along with meth lab remnants like a hot plate on the floor, coffee filters and chemical samples, according to the warrant.
Borchert, who has not been charged, has four felony drug convictions and has been arrested for possession of pseudoephedrine with intent to manufacture and possession of meth.
Less than 24 hours after that search, a woman told the Spokane County Sheriff's Office that her ex-boyfriend, Jerry F. McDowell, 47, was "cooking meth" at an outbuilding behind his father's property with anhydrous ammonia stolen in Spangle, according to a search warrant.
Deputies smelled meth-making chemicals on McDowell when they arrested him on an unrelated warrant hours later on Sept. 13, leading to a raid at the outbuilding, 12509 N. Freya St.
The search revealed coffee filters, used hypodermic needles, scales, a stained hot plate, stained glassware "and several fire extinguishers that smelled strongly of ammonia," according to the warrant.

McDowell is at the Geiger Confinement Center on a charge of manufacturing a controlled substance. It's a charge he knows well.
According to this news brief from January (it's the third item), McDowell and his then-girlfriend Natalie A. Miller were arrested as they drove from the Freya Street home with eight small baggies of meth.
Detectives found a meth lab in the home along with two ounces of the drug. McDowell was already on probation for manufacturing methampethamine.
Things apparently went sour with Miller after that. She's the one who turned him into the Sheriff's Office this time, according to the search warrant.
---
---