Mon., Sept. 21, 2009
Feds want Carlson's Benz, cash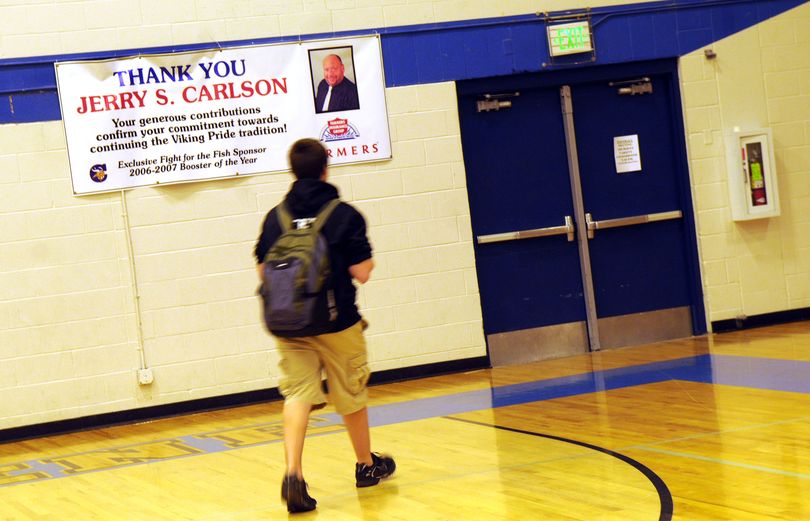 A prominent school booster charged in a major cocaine dealing investigation could be forced to give up $40,000 and his Mercedes Benz, newly filed court documents show.
Jerald Stuart Carlson was indicted on a federal drug forfeiture charge last week, more than seven months after a police raid at a storage facility behind his insurance business on Government Way north of Coeur d'Alene.
The charge, filed Sept. 15, demands that Carlson give up assets related to charges of conspiracy to posses within intent to distribute cocaine, possession with intent to distribute cocaine and attempt to posses with intent to distribute cocaine.
Each of the three charges involves more than 500 grams - or half a kilogram - of cocaine and stems from allegations dating back to November 2007.
The drug forfeiture charge, which calls for Carlson to give up "at least" $40,000 and a 1999 Mercedes Benz already seized by the DEA, is the first filing in the case since a judge extended the trial date in July.
In a motion requesting that extension, Carlson's lawyer, James Siebe, said he and his client were considering a plea deal. (The new trial date is set for Oct. 27, with pretrial motions due a week from today. UPDATE: Trial now set for Jan. 26, 2010.)
Carlson graduated from Coeur d'Alene High School in 1980 and was named the school's booster of the year for the 2006-07 school year.
CHS administrators were nearly speechless when they learned of his arrest. (His Farmers Insurance business has since closed.) Read about it here, with a follow up available here.
---
---