Wed., Sept. 23, 2009
SPD sergeant accused of drunken driving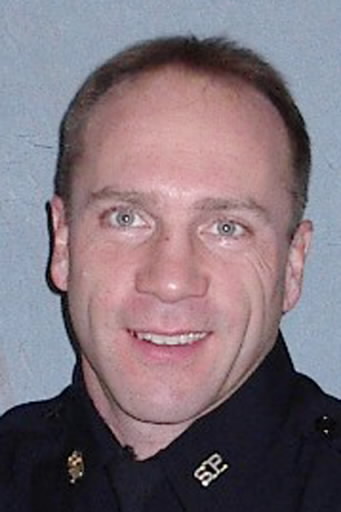 A Spokane police sergeant was arrested on suspicion of driving under the influence Wednesday and may face additional hit-and-run charges.
Bradley N. Thoma, 44, was cited for suspicion of misdemeanor DUI and released, following a hit-and-run crash at Newport Highway and Farwell Road about 5 p.m., said Sgt. Dave Reagan, Spokane County Sheriff's Office spokesman.
Read the rest of Sara Leaming's story here.
Read the full news release from Reagan by clicking the link below.
UPDATE: Thoma has been placed on paid leave. Read more
here.
From the Spokane County Sheriff's Office:
A 44-year-old Spokane Police sergeant was arrested for DUI Wednesday evening following a hit and run collision at Newport Highway and Farwell about 5 p.m.
The victim, 51-year-old Sherry L. Prickett of Spokane, told 911 operators she was stopped facing east at the light when her Ford Ranger pickup was rear-ended by a Dodge Ram pickup.
She was uninjured, and along with an uninvolved witness, followed the Dodge as it continued east on Farwell to Market. The driver turned north and eventually pulled into the Yokes Grocery parking lot at Market and Highway 206.
Both Prickett and the witness said the driver appeared to be fleeing, and described his driving as erratic as he crossed the centerline and drove onto the shoulder of the roadway numerous times.
Deputies contacted the driver at the Yoke's Store and identified him as Bradley N. Thoma.
Sheriff's Traffic Deputy Mike Brooks assumed investigation of the hit and run collision and Thoma was released to a Washington State Patrol trooper for processing as a potential DUI suspect. He was later cited for the misdemeanor and released.
Brooks' collision investigation will be forwarded to the Spokane County Prosecutor's traffic office for consideration for Hit and Run charging.
Damage to the two trucks amounted to scrapes and paint transfer, the deputy said.
---
---