Fri., Sept. 25, 2009
3 men sentenced in Dobson Pass murders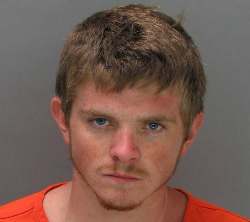 The last three suspects in a double homicide in Shoshone County have been sentenced.
Corey Reid, 20, (left) of Kellogg, will spend at least 30 years in prison after being convicted of two counts of aiding and abetting in the August 2008 murders of Neil Howard, 20, and Cynthia Bewick, 18.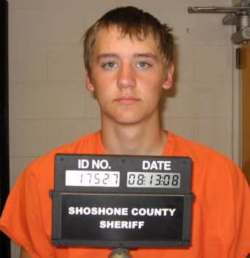 Hiram N. Wilson, (right) the 18-year-old son of Pinehurst police Chief Rocky Wilson, will spend two to five years in prison on two counts of accessory to murder after the fact.
The third man sentenced Thursday, Braecyn C. Wood, (bottom left) was sentenced to 120 days with credit for 25 days served for two counts of obstructing an officer.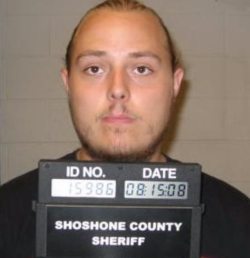 Reid's girlfriend, Christian Purtill, 18, was sentenced earlier to a year in the Shoshone County Jail on the same charges.
The gunman, Jon "Bubba" Kienholz, 21, (bottom right) was sentenced in June to at least 30 years in prison for two counts of first-degree murder.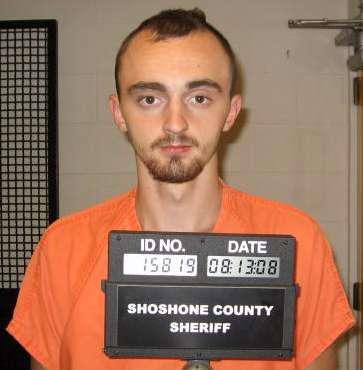 Shoshone County Prosecutor Val Siegel said Reid told Keinholz they needed to kill the couple, and that Wilson witnesses the fatal shootings at the top of Dobson Pass.
Kienholz said the group had planned to go to Boise because Howard and Bewick thought they had arrest warrants, Siegel said. But the couple, who had a baby together, were apparently worried about Purtill turning them in, Siegel said.
Reid heard Howard talk about that and decided he needed to die, Siegel said.

"It's just so senseless," Siegel said. Purtill and Wood were with the three men when the started driving the dead couple's stolen car to Boise.
Wood heard what happened and asked to go home. But he denied knowing anything about the murders when approached by police, Siegel said, leading to his criminal charge.
The four others were arrested in Boise.
iegel said the sentencings Thursday were emotional, but not as emotional as Kienholz's in June.
Howard's father testified at that sentencing and repeated a chilling exchange Kienholz reportedly had with his son before he shot him.
The couple had started a campfire at Dobson Pass. Kienholz asked Howard what was ironic about the fire.
Howard thought about it a bit then told Kienholz he didn't know.
"It's ironic because there's going to be a lot of it where you're going," Kienholz said before pulling the trigger.
The couple's parents are raising the child, Siegel said.
"They've said that if there's anything positive about the whole thing it's that they have become closer to the child," Siegel said. "I'm sure they see their children in him."
---
---