Thu., April 15, 2010
K-9 nabs 2 burglary suspects after crash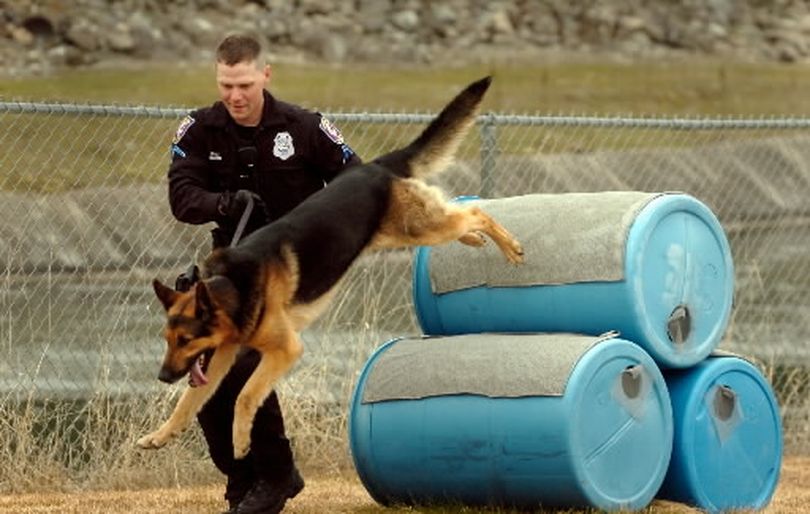 A police dog helped catch two teenagers accused of burglarizing an East Boone Avenue building supply store this morning.
Officers saw two men run from Allied Building Supplies, 2808 E. Boone Ave., to a car that fled until crashing in the area of East Garnet Avenue and North Market Street.
Police arrested the suspected driver, Shelbie L. Harding, 20, on one count of attempting to elude a police vehicle. Officer Jake Jensen's K-9, Duke, found another suspect hiding atop a shed, then found the third suspect a few blocks away. Jonothon A. Delay, 18, and Daniel R. Burland, 18, each face a second-degree burglary charge.
Police called the arrests "an example of excellent patrol work form the K-9 handler and his partner as well as patrol officers."
"Fleeing suspects demonstrate that they are willing to actively avoid capture and often have a plethora of hiding places in which to secrete themselves," according to a news release. "The K-9s are able to locate suspects with much less risk to responding officers."
Jensen and Duke are pictured above at the Spokane police training center in March 2008.
---
---