Wed., April 21, 2010
Jury convicts career burglar of murder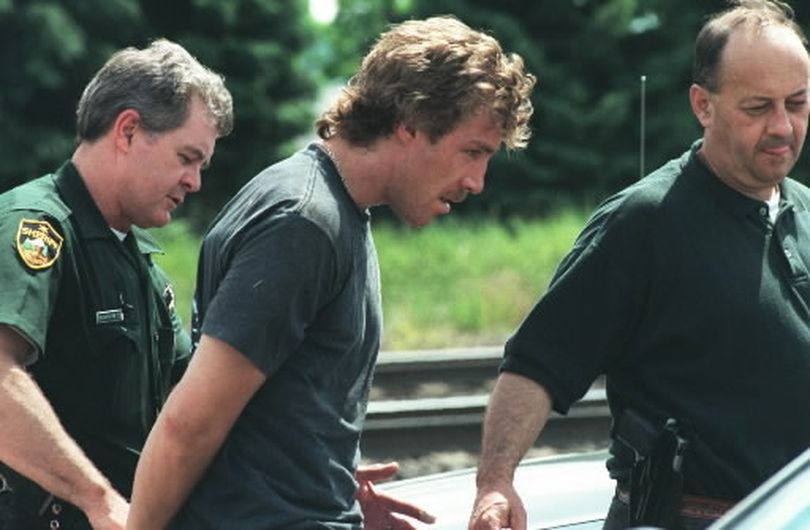 A jury today convicted a career burglar of killing an 80-year-old man in a botched burglary in September 2008.
David K. Brewczynski, 44, (right, and above in 1997) was convicted of first-degree murder, first-degree burglary and first-degree theft of a firearm for the beating death of Kenneth Cross at Cross' Boone Avenue home.
A week after the murder, police found Cross' identification and other personal items in a storage unit Brewczynski rented in southeast Spokane County. Forensic experts say a bloody shoe print in Cross' house could match a shoe found in Brewczynski's home.
Deputy Prosecutor Steve Garvin said in his closing argument today that investigators believe they have shown "beyond any doubt" that Brewczynski struck Cross some 24 times in the head, a similar number of blows to his torso and at least two shots to the head.
Brewczynski "beat down, killed and shot Kenneth Cross. It is beyond question," Garvin said.

But Assistant Public Defender Derek Reid tried to make the case that Spokane County sheriff's detectives, who are contracted to work as police in Spokane Valley, simply followed the facts that fit their theory and failed to test other evidence that may have supported charging other suspects.
Read more here.
Brewczynski was arrested in 1997 in what detectives described as a community policing dragnet. (The picture up top is from that arrest.) He was suspected in more than three dozen burglaries. He served seven years in prison but was arrested for burglary just months after his release. (Read the story from 2004 here.)
Trial starts in death of 80-year-old man
Burglar's storage unit yields dead man's ID
Murder victim may have been targeted
Accused killer pleads not guilty
---
---