Police complete probe of fatal shooting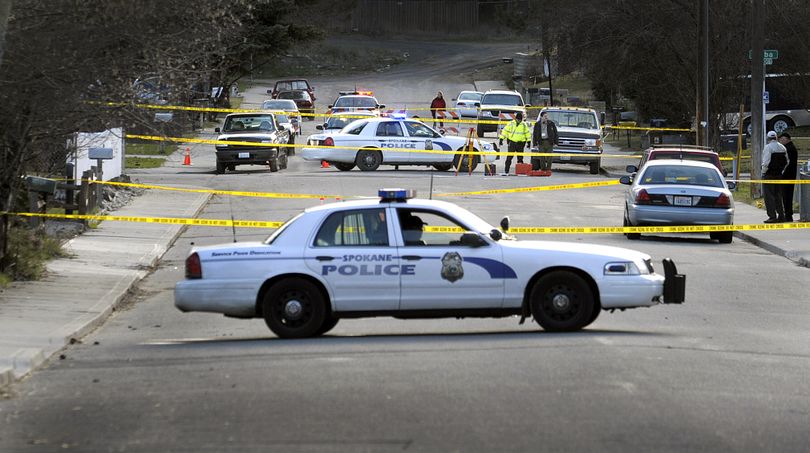 A law enforcement investigation into the fatal shooting of a gunman by a Spokane police officer ast month has been sent to the Spokane County Prosecutor's Office for review.
Investigators found that "the only criminal actions committed that day were those of the decedent, 46-year-old Todd White," Detective Doug Marske said in a news release.
Officer Trevor Nollmeyer, who joined the force in 2003, shot White twice after White opened fire on Nollmeyer and Officer Dion Mason when they arrived at 4127 E. 36th Ave., early March 26. White's sister and brother-in-law live there and had called police after a neighbor said White, a convicted felon, was in the area with a gun.
White fired at least four shots at officers from a semi-automatic pistol equipped with a laser-sighting device, the sheriff's office said. He'd been convicted in 2002 of assaulting two Clark County deputies, and his felony convictions made him ineligible to posses a gun.
The investigation was conducted by the Spokane County Sheriff's Office, the Spokane Police Department and Washington State Patrol.
April 2: Gunman threatened to cause 'war zone'
March 30: Gunman assaulted cops in '01
March 26: Man killed in police shootout identified
---
---