Spokane fugitive nabbed in Mont. creek
A Spokane man who triggered a weeks-long federal manhunt last summer, then escaped from a halfway house this week, was arrested in Montana Wednesday.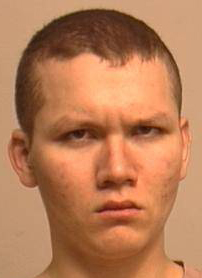 Anthony E. Burke, 22, is in custody in Bozeman, Mont., on a criminal endangerment charge after a wild freeway chase that authorities say ended when he jumped in a creek.
Burke served three years in federal prison after police found him with 100 rounds of Russian ammunition at his family's Spokane-area home. Burke was prohibited from having the bullets because he'd been committed to a mental hospital as a teen. He was to report to Geiger Work Release Center last July but never showed up, triggering a search that ended with his arrest July 31.
He was sentenced to seven months in federal custody for that escape and arrived at a Spokane halfway house in March, said Assistant U.S. Attorney Tom Rice. Burke was allowed to leave during the day to attend classes at Spokane Community College, but he didn't return on Tuesday, Rice said.
A warrant was issued Wednesday, the same day a gas station clerk in Three Forks reported seeing him punch out a car window, get in and drive off.
Read the rest of my story here.
Nov. 2: Man who eluded feds back in court
Aug. 1: Federal agents find fugitive hiding in woods
---
---