Dog poisoning, beating reported in Athol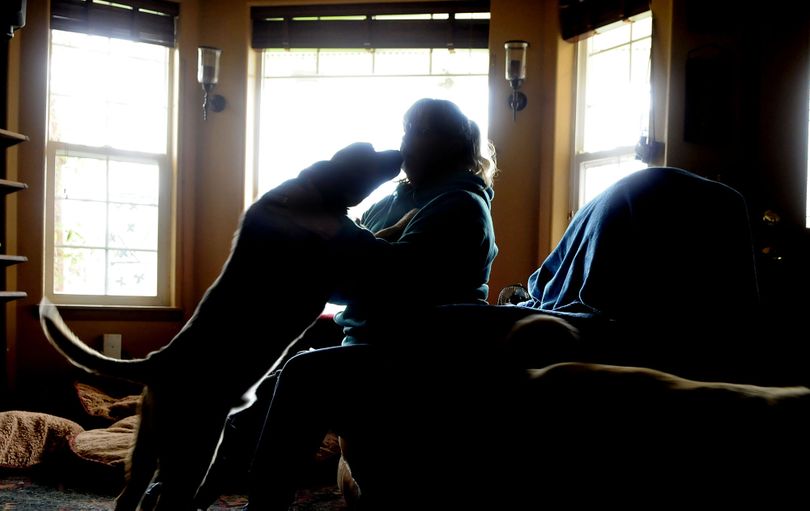 An Athol woman's dog died of suspected poisoning Tuesday after suffering a beating from an unknown man who threatened repeatedly to kill her beloved pets.
Police believe they know who did it, but can't prove it. And even if they could, animal cruelty is a misdemeanor in Idaho, one of only four states where that's still the case.
Two of Kathleen Callahan's three dogs were playing in her fenced front yard Friday when a man in a red pickup truck screeched to a halt in her driveway, jumped out, leaned over the fence and began punching the dogs, she said.
Read of Alison Boggs' storry here.
Dog poisonings in the Spokane area in February remain unsolved. Read about them here.
---
---