Pizza joint's problems save robber cash
A Spokane man who robbed a pizza place, then waited outside as a friend robbed a convenience store the next night, was sentenced today to just more than four years in prison.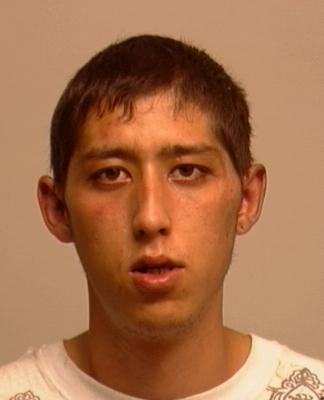 But Justin J. Ellery, 24, might not have to repay one of his victims - prosecutors can't find the now former owner of Papa Johns, 900 East Indiana, which Ellery robbed of about $160 on Sept. 28.
No restitution is currently being sought in that case, said Deputy Prosecutor Larry Steinmetz.
Investigators say Ellery planned to rob the Zip Trip at 3030 E. Euclid at gunpoint on Sept. 29, but instead waited in the car as Christopher R. Walinski, completed the hold up.
Walinski, 25, was sentenced last week to 90 months in prison for first-degree robbery and second-degree assault with a firearm enhancement.
Ellery was sentenced today to 51 months in prison in a plea deal approved by Judge Maryann Moreno. He's been in Spokane County Jail since Oct. 31.
Police say Ellery used money from the robberies to buy heroin. He was about four months removed from a year-long prison sentence on a felony drug charge when the robberies occurred, he said today.

"I made a bad choice," Ellery said. "I was messed up on drugs and it ran my life."
April 20: $66 robbery gets gunman 7 years in prison
April 6: Gun supplier in robbery gets 14 months
Nov. 30: Gunpoint Zip Trip robbery netted $66
Nov. 6: Pizza place robber also hit Zip Trip, police say
---
---