Mon., Aug. 30, 2010
Photos show bike-riding CdA bank robber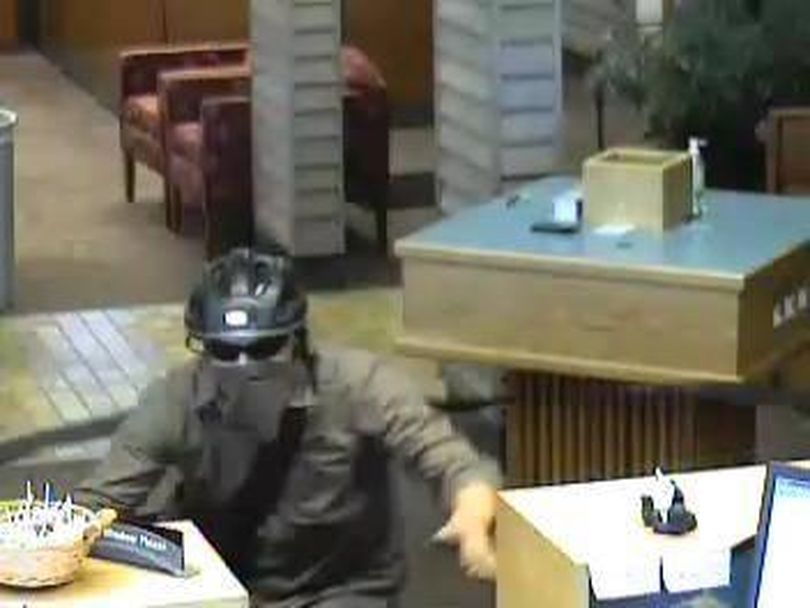 Surveillance photos show a masked gunman who police say robbed a Coeur d'Alene bank on Friday, then escaped on a bicycle.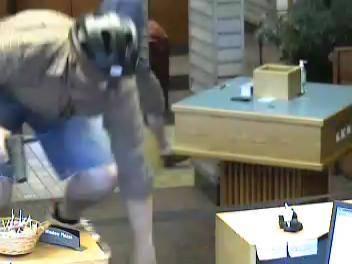 Crime Stoppers is offering a reward for tips that identify the man, who police say threw a cloth grocery bag at employees at Wells Fargo, 114 E. Appleway, about 6 p.m. while telling them to hurry and waving a "large-caliber handgun."
 The robber left with an undisclosed amount of cash and was last seen riding a gray,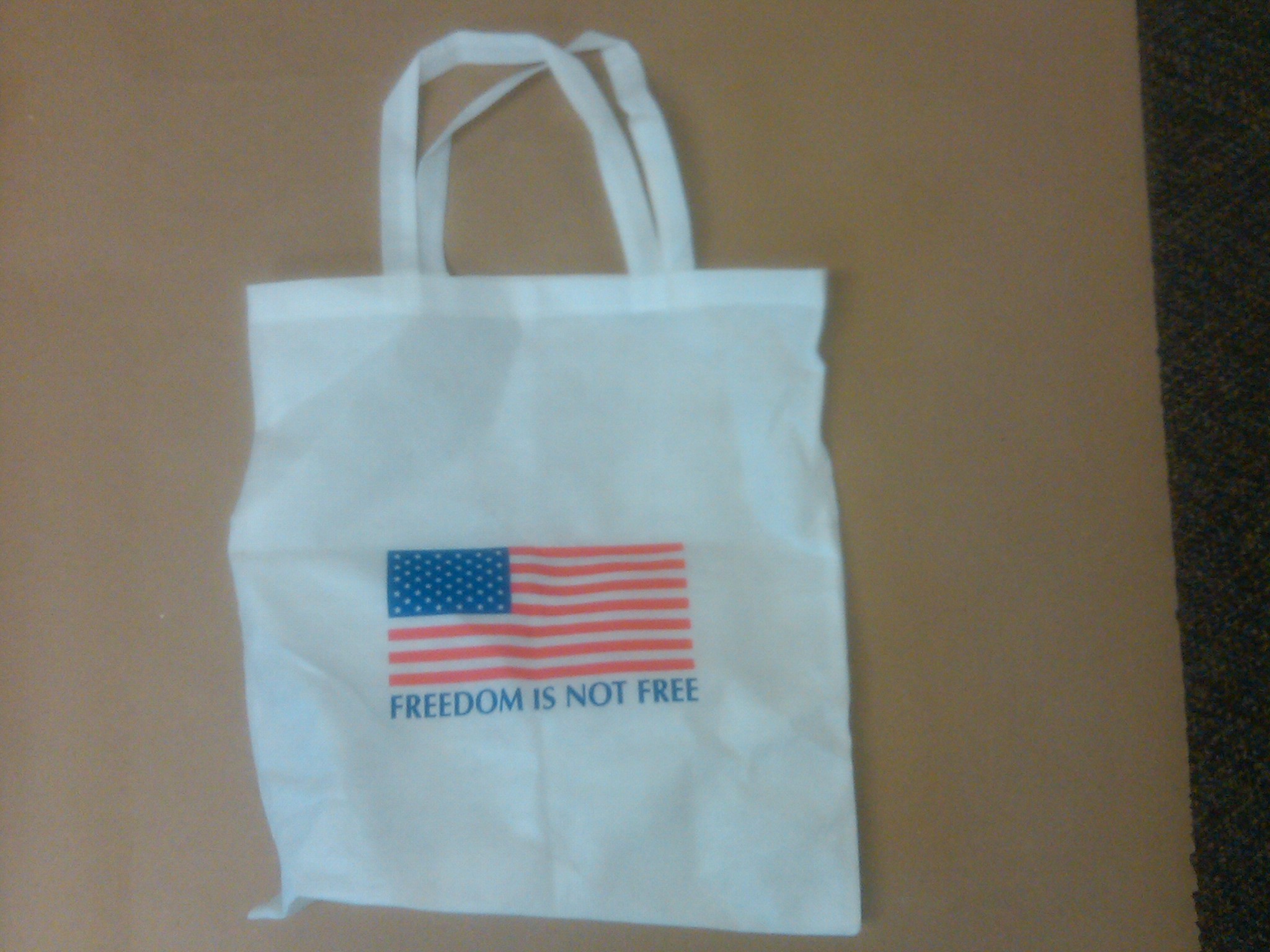 three-speed bicycle south on Government Way. 
He wore a black mask, a black bike helmet, denim shorts, a long-sleeve button-down shirt and white shoes with red "squiggly" lines.  He was carrying a white cloth grocery bag with an American flag on it and the phrase "Freedom is not free," and was described as being in his late 20s or early 30s, police said.
Anyone with information about the robbery or the robber is asked to call Crime Stoppers at (208) 667-21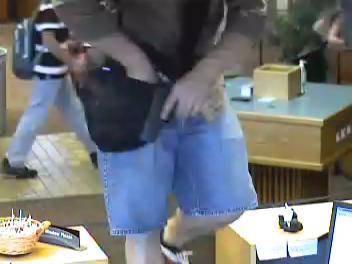 11 or toll free at (888) 667-2111. Tipsters do not have to give a name to collect a reward but should leave a code name or number. 
Investigators do not believe the robbery is related to a series of bank robberies in Spokane that have been attributed to a man who typically escapes on a bike.
"There's nothing inclusive at this point to indicate that was him," said FBI supervisory senior resident agent Frank Harrill.
The FBI in Spokane still is seeking tips on that robber, who they believe is responsible for six robberies since December. The most recent was a noon-hour armed robbery at the Indian Trail branch of the Spokane Teacher Credit Union July 28.
Anyone with information on those robberies is asked to call the FBI's Spokane office at (509) 747-5195, extension 2. If it's after hours, call (206) 622-0460.
---
---