Thu., Dec. 2, 2010
Snowy footprints lead to fleeing suspect
A teenager already targeted by Crime Stoppers was arrested Wednesday night after a Spokane Count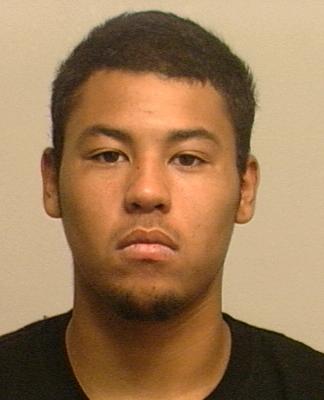 y sheriff's deputy followed his footprints through snowy north Spokane County woods.
Anthony Deshon Fuerte, 18, was reported to have broken an acquaintance's car window and threatened to kill him while wielding a wooden club when Deputy Robert Brooke stopped him in an SUV at Highway 2 and Eloika Lake Road.
Fuerte jumped out of the SUV and ran into the woods as Brooke yelled at him that he was under arrest "and knew that he would head for his grandmother's address in Riverside," according to a news release by Sgt. Dave Reagan, Spokane County Sheriff's Office spokesman.
Brooke and Deputy Gavin Pratt followed Fuerte's footprints through deep snow and arrested him just south of Elk-to-Highway Road.
Fuerte, nicknamed "Frosty the Felon" in the news release, was wanted on theft and malicious mischief charges from Juvenile Court when Crime Stoppers issued a reward for his capture on Tuesday "after North Spokane County patrol deputies complained about his ongoing criminal activities in their areas of responsibility," Reagan wrote.
Fuerte is due in Superior Court today on new charges of harassment - threats to kill, third-degree malicious mischief and resisting arrest.
---
---