Mon., Dec. 6, 2010
Photo shows 7-Eleven beer robber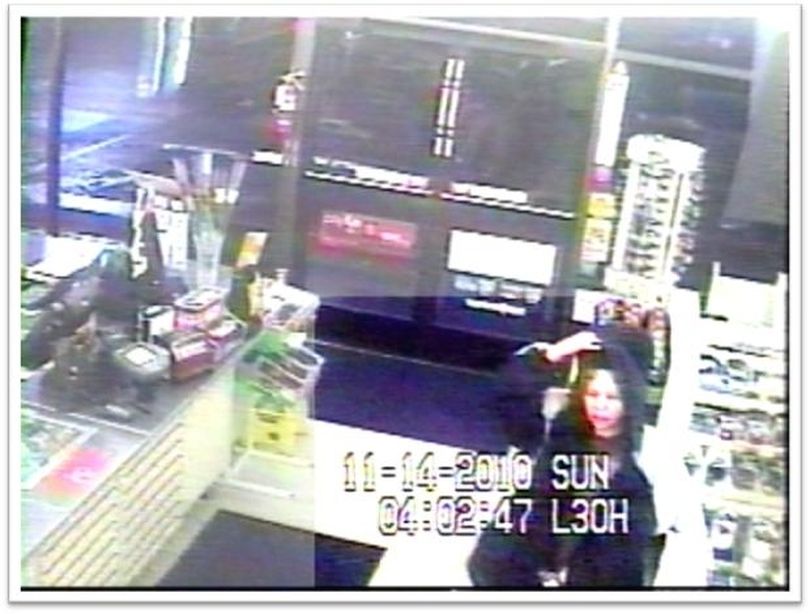 Police are trying to identify two beer thieves who assaulted a clerk outside a convenience sore last month.
The man and woman stole beer from 7-Eleven, 323 W. Indiana Ave., about 4:05 a.m. on Nov. 14, Spokane police said today.
The man assaulted a clerk outside the store before fleeing.

The woman is described as white, 5-foot-7, 160 pounds, about 35 years old with shoulder-length brown hair and blond highlights. She wore a baggy jacket and shorts. The man was described as white with a shaved head.

Surveillance video captured an image of the woman.
Anyone with information is asked to call Crime Check at (509) 456-2233 or Crime Stoppers at 1-800-222-TIPS.
---
---