Fri., Dec. 10, 2010
Parole hearing to proceed w/o Downs
UPDATE: Downs was denied parole and must wait 10 years for her next hearing. The Oregonian reports she still maintained her innocence at the videoconference hearing today in Salem.
SALEM, Ore. (AP) — Convicted Oregon child killer Diane Downs says she won't participate in a parole hearing set for today, so the hearing will proceed without her.
Downs made the same threat in 2008 when she was first eligible for release but then took  part.
This hearing will take place in Salem, but Downs can testify via video from C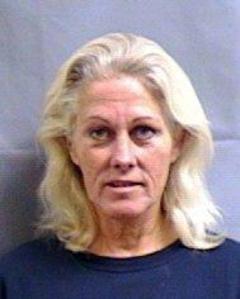 howchilla, Calif., where she is imprisoned at the Valley State Prison for Women.
"We are having a hearing with or without Miss Downs," said Jeremiah Stromberg, executive director of the Oregon Board of Parole and Post-Prison Supervision.
The Oregonian reports Downs has written two recent letters to the board, including one Nov. 30 saying she won't be at the hearing. In that letter, she calls for her release, saying "I've never resorted to violence."
Convicted in 1984, Downs is serving a life sentence plus 55 years for murdering her 7-year-old daughter and severely wounding her 8-year-old daughter and 3-year-old son on a rural road outside Springfield. She has said the children were shot by a carjacker.
Prosecutors say her motive was an affair with a married man who rejected her children. Her case inspired the Ann Rule book "Small Sacrifices."
The Oregonian says her recent letter reveals details of a sealed psychological report. Downs objects to the doctor's evaluation of her as intolerant, subject to "stifled anger" and "worse off now than I was in 2008."
She also complains about being moved among cells and separated from other inmates for her own protection.
Downs, 55, writes that it's stressful "when Ann Rule's movie comes on TV and people want to kill me."
And her letter includes a fantasy about how she would react if she were free and recognized on the street: "I'd just say, 'I'm not Diane Downs. I know I look a little like her. But doesn't she have real deep crow's feet?'"
When the board denied her parole in 2008, Downs had the right to a new hearing two years later. But an Oregon law that went into effect in January gives the board authority to make an inmate wait a decade between hearings.
A prosecutor wants the board to make use of that law in Downs' case.
Lane County District Attorney Alex Gardner singled her out in a recent letter to the parole board, saying that "offenders such as Downs are precisely why" the law was amended by the 2009 Legislature, the Statesman Journal reported.
"Downs is well aware of the likelihood that she will never be paroled. As such, she has used the parole hearings process as a means of publicizing her latest revelations and conspiracy accusations, rather than as a means of seeking rehabilitation," he said.
At her first parole hearing in 2008, Downs provided baffling testimony, portraying herself as the victim of conspirators out to get her and her family. The board ruled that she still posed a danger to society and must remain in prison.
Gardner is urging the board to refuse parole for Downs again and suspend any further parole consideration for a decade.
---
---