Reward for tips on armed bank robber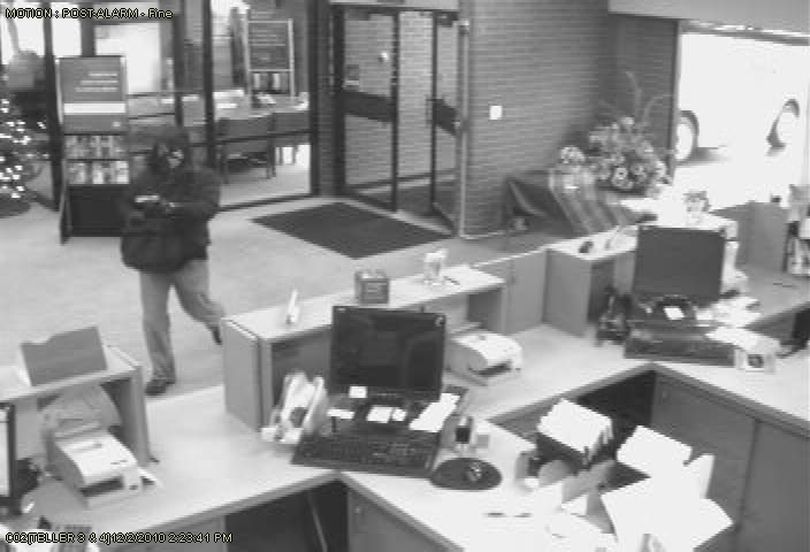 Detectives are hoping for fresh clues in an armed bank robbery Dec. 2 in Spokane Valley.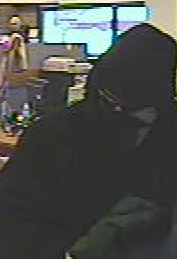 A gunman demanded cash from two tellers at Sterling Savings Bank, 11205 E. Sprague Ave., about 2:25 p,.m. after walking into the bank with his gun already displayed, according to the Spokane Valley Police Department.
"The r
obber was so low-key and calm, several customers inside the bank at the time were not aware it was being robbed," according to a news release.
Tellers stuffed cash into blue cloths bags with a clinch drawstring at the top, and the robber placed the blue bags into a similar green bag and walked out the east doors of the bank. He was last seen walking eastbound.
He is described as a white man, 25 to 30 years old, 5-foot-6 and 130 pounds.
He wore a dark jacket, blue jeans, a knit cap, a scarf covering his lower face and dark glasses over his eye.
Police found the glasses, scarf and cap but have not identified a suspect. Crime Stoppers is offering a reward for tips that lead to an arrest.
---
---