Vehicle thefts part of wide Spokane web
The truck engine began rumbling at about 5 a.m., and Carlyne Tabler ran outside her Spokane home to find a thief inside her truck. It had been stolen just weeks earlier, but had been recovered. Now it was about to be stolen again.


He sped away on East Columbia Avenue in her truck and disappeared, but not before Tabler and her son got a good look at him.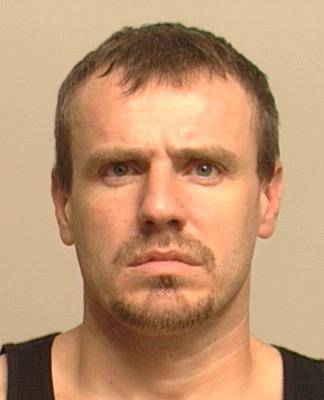 They'd seen him at the house next door, they told police, a house they'd been complaining about for months.
That December theft led investigators to a career criminal considered a suspect in a car theft rings: Shawn A. Barton (right).

It's also one piece of an investigation into a web of property, drug and violent crimes driven by a crime more prevalent than ever in Spokane: car theft. Among the incidents possibly connected: a double murder, a shooting that injured a driver in traffic, and a series of thefts in which stolen vehicles were rammed through storefronts to steal ATMs.
Read the rest of my story here.
---
---