Wed., Jan. 6, 2010, 4:50 p.m.
Police union backs Thoma
The Spokane police union is asking the department to reinstate and give back pay to a sergeant fired after a drunken hit and run crash.
A grievance notice was sent to Chief Anne Kirkpatrick, Assistant Chief Jim Nicks and Human Resources Director Dave Chandler Dec. 30. Kirkpatrick sent Bradley N. Thoma a formal letter of termination that same day.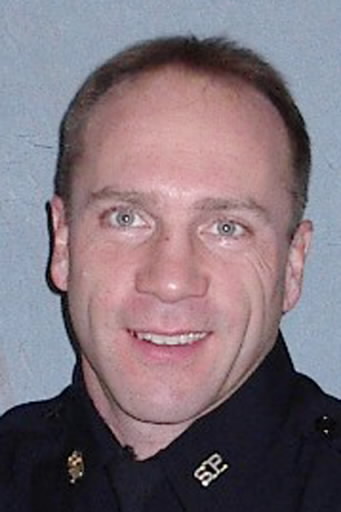 Thoma, 44, (right) was fired after refusing an offer from Kirkpatrick to accept a layoff and be eligible to be rehired as a detective if he completes a court deferral program for his drunken driving charge. In the meantime, the city would work with Thoma to determine if he was eligible for other positions.
That offer came after Kirkpatrick ruled that Thoma was unable to work as a police officer under the court program because it requires him to have an ignition interlock device on his car.
But that decision was wrong because it didn't rightfully considers Thoma's alcoholism as a disability, said Thoma's lawyer, Bob Dunn.
Dunn filed a $4 million claim against the city of Spokane, claiming Thoma was wrongfully fired because he's an alcoholic.
A handful of citizens (pictured above) protested the lawsuit outside his downtown Spokane office today.
A letter Dunn sent Tuesday to Kirkpatrick shows he's confident he'll prevail.
"Firing someone without pay for two years, then suggesting he would be "eligible" to re-apply at that time without guaranteed rehire, doesn't constitute an accommodation," Dunn wrote. "If that is the legal advice you are receiving, it arrogantly ignores how police departments across the country are dealing with this stress related, police culture disability and what the experts have to say about necessary departmental intervention and/or prevention efforts for this disease."
He predicted the litigation will result in Thoma's reinstatement with damages awarded.
Thoma files $4 million claim against city
Police sergeant avoids prosecution
---
---