Sometimes you just need a nap
She was there to support Peter Krueger, the man badly burned by John C. Palmer, but Krueger grew upset when the woman wouldn't wake up and left court without her.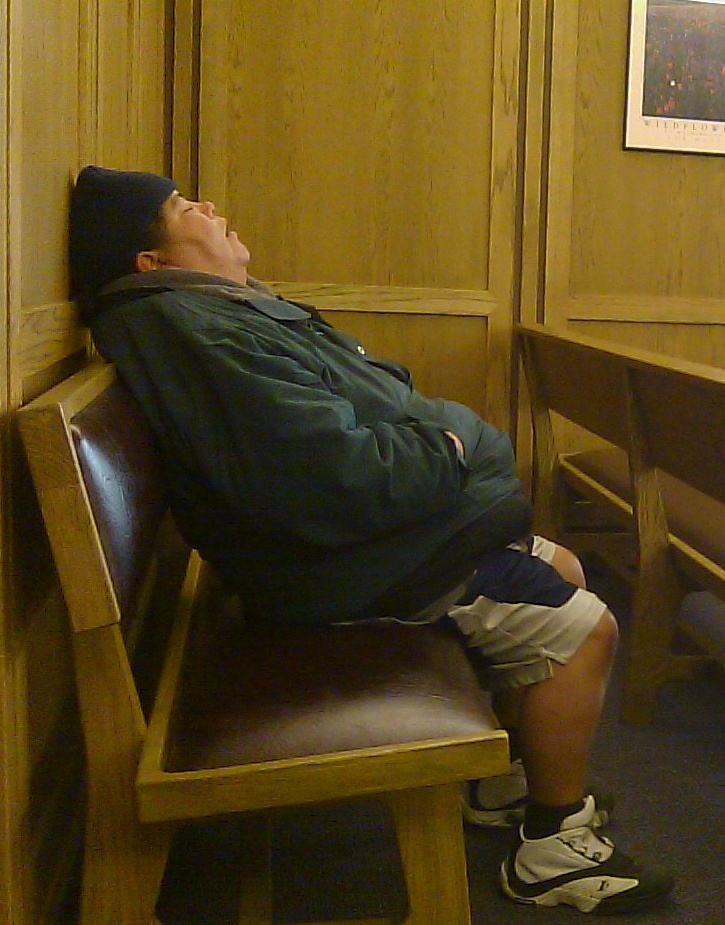 So she kept sleeping, eliciting stares and chuckles.

"This person is just following the example of the esteemed counsel," cracked one lawyer.
After Krueger ditched the woman, a deputy entered the courtroom and tried to rouse her.
No luck.
The deputy shook her hard, but the woman wouldn't budge.
Judge Maryann Moreno didn't seem to mind.
"It's OK," she told the deputy. "It's a warm place to be, so that's OK."
But she was still there after Palmer's sentencing ended.
Court officials planned to call 911 to get medics to remove her.
---
---