Fri., Jan. 22, 2010
Jury convicts 24-time felon in 24 minutes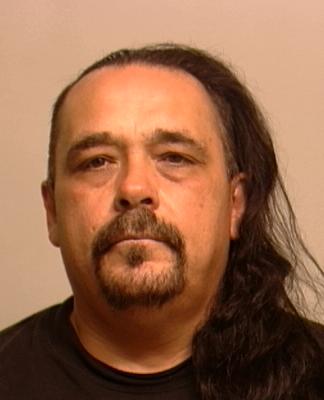 Sean M. Maney, 45, was taken to jail Thursday after Judge Tari Eitzen read guilty verdicts on residential burglary and attempted theft of a motor vehicle.
"He seems like a nice enough fellow," Eitizen said in court. But, she said, "his criminal history just takes your breath away."

The jury had deliberated for 24 minutes. Not counting his recent convictions, Maney has 24 felonies dating back to 1978. (The jury, of course, knew nothing of his criminal history.)

Maney was arrested in June after witnesses said he kicked in a back door in the 5800 block of West Greenwood and tried to steal a motorcycle.
His newest convictions carry a standard prison sentence of 63 to 84 months, but Deputy Prosecutor David Stevens said he plans to seek an exceptional sentence because of Maney's criminal history.
That could be as long as 180 months, Stevens  told the judge.
Maney's convictions include city theft, third-degree theft, second-degree theft, possession of stolen property, forgery, burglary, second-degree escape, obstructing a police investigation, refusing to cooperate and driving on a suspended operator's license, according to Crime Stoppers. He was released from prison in 2007 after being sentenced in March 2003.
He also was sentenced to 35 months in prison in January 2000 by Judge Eitzen for a variety of property crimes, news archives show. In 1995, he was arrested in a car theft ring police said was led by a 14-year-old girl, according to previously published reports.
---
---