Suspects in gang murder: 1 jailed, 3 to go
A man charged in connection with a fatal shooting in January was arrested on Sunday.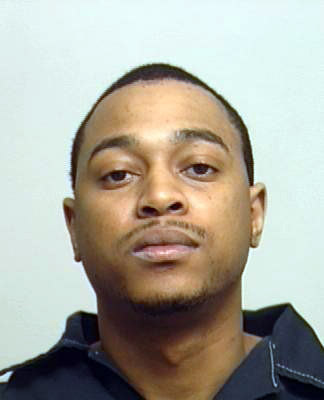 Christopher J. "Baby Boy" Route, 24, (left) is in jail on a probation hold and a felony charge of first-degree rendering criminal assistance after being booked into jail about noon.
He's accused of helping cover up the gang-related murder of John S. Williams on Jan. 17.
According to court documents, Route and other reputed gang members attended a birthday party at Casey's Restaurant and Lounge before taking a limousine to an after party at 5405 N. Crestline.
Route, who was charged with assault in connection with a gang murder in 2005, told police he stayed at the party for only about 30 minutes and left when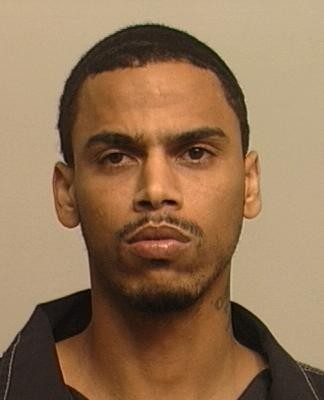 a fight broke out.
Route said he didn't know anything about the shooting, but detectives say he was present when Williams punched out a car window, then was shot to death, allegedly by Edward "TD" Thomas (right).
Thomas then put the murder weapon, a Ruger mini 30, in a rental car driven by Eric "Smalls" Burton, according to court documents.
Burton's cousins, Cedric E. "Dirty" Burton and James C. Henderson, 33, on rendering criminal assistance charges.
Thomas still is a fugitive wante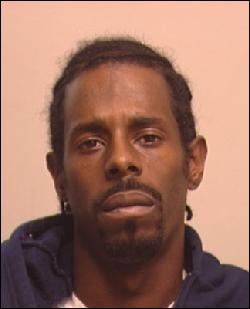 d on first-degree murder and attempted first-degree murder charge. Wanted on rendering criminal assistance charges are Route's cousin (and Cedric Burton's brother), John E. Burton, 27 (no picture available); and Marc A. "Bookie" Carter (left).
Anyone with information on the three is asked to call 1-800-222-TIPS or submit tips online. Tipsters don't have to leave their name to collect a reward but should leave a code name or number.
Past coverage: June 3: Seven charged in January gang murder
---
---