Men admit to kidnapping, assaulting burglar
Two men who kidnapped and assaulted a burglary suspect will serve time for the crime.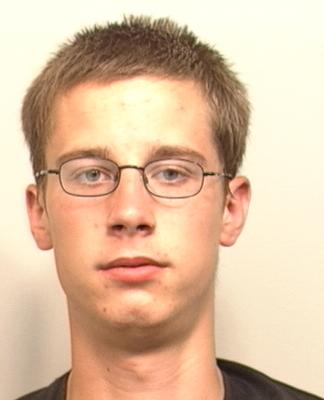 Jesse T.R. Bushnell, 19, (right) was sentenced to 15 months in prison after pleading guilty Friday to second-degree kidnapping and second-degree attempted assault.
Chaz P. Crow , 21, was sentenced earlier that week to a year and 10 days in jail for the same charges; he'll be credited for time served. Crow's sentence was a few days longer than prosecutors recommended - Judge Jerome Leveque said he deserved it.
Crow and Bushnell were arrested in April after an attack on a suspected burglar who reportedly bought marijuana from Crow and was caught leaving Crow's apartment with a rifle and a half-ounce of pot, according to court records.
The men dragged the burglar from his apartment hours later and beat him until he told them where to find some of the items. They kidnapped him again later that night and demanded the stolen marijuana.
Firefighters found the victim walking near the Palouse Highway and Valley Chapel Road with a broken nose, concussion and wounds "all about his head and body," according to court documents prepared by Spokane police.
Charges against a 17-year-old boy arrested with Crow and Bushnell have been dismissed.
Past coverage:
Police: Pot dealer tortured burglary suspect
---
---