Wed., March 3, 2010
Officer finds 9 stolen vehicles in 5 days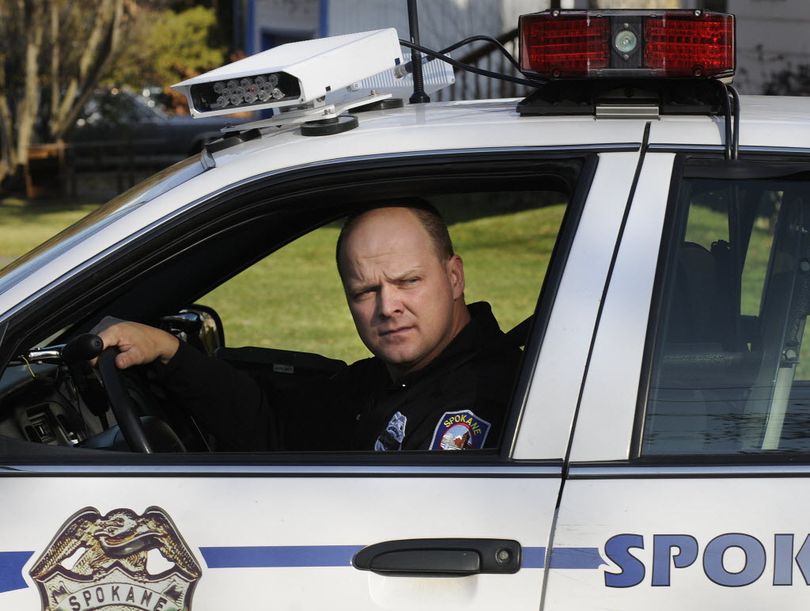 An off-duty Spokane police officer is to credit for finding a stolen vehicle Tuesday - the ninth stolen car he's recovered in the past five days.
Officer Glenn Bartlett was on his way home when he spotted a black Nissan Pathfinder reported stolen earlier in the day. The officer followed the car to the Shadle Wal-Mart parking lot, with the assistance of Sgt. Dan Torok, who was also off duty.
On-duty officers responded and arrested Christal N. Helsley, 36. The Pathfinder was one of several cars reported stolen near East 12th Avenue and Ivory St. since Feb. 25.
Helsley appeared in Superior Court today on one count of possession of a stolen motor vehicle. She remains in jail.
Bartlett (pictured above in November) is one of several officers who have automatic license plate readers in their patrol cars to help locate stolen vehicles.

Read more about the device in this story: Vehicle thefts rise sharply.
---
---