Body found in river is Spokane fugitive
 A body found in the Spokane River west of Post Falls last weekend has been iden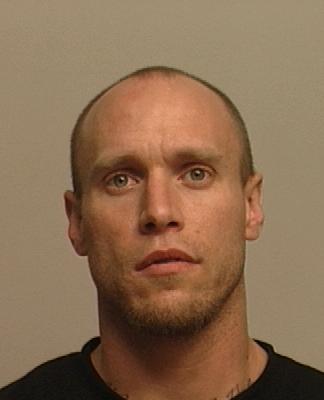 tified as 31-year-old Spokane fugitive wanted since December on car theft charges. 
A bail bonds company had offered a $1,000 reward for tips that led to the arrest of Christopher M. Schelling (left) after he failed to show up for a hearing in Spokane County Superior Court. When he didn't show up for court in December, the bond company distributed wanted posters near a home on East Columbia Avenue that's been linked to an ongoing drug and stolen property investigation.
On Saturday, a young man walking near South Richards Road, west of Post Falls along the river, found a body that aurthorities identified Tuesday as Schelling. Investigators identified Schelling through his tattoos.
Schelling's body had "no obvious trauma," said Major Ben Wolfinger of the Kootenai County Sheriff's Department. But the initial autopsy results did not reveal his cause of death, and detectives are trying to determine how Schelling ended up in the river, Wolfinger said.
He was wearing clothes indicating cooler weather and appeared to have been in the water for several weeks or months, according to the Sheriff's Department. He'd been reported missing and was last seen Dec. 3, Wolfinger said.
Schelling posted $40,000 bond in November on several felony charges stemming from arrests last summer, but the bond company started looking for him when he didn't show up for court in December.
Crime Stoppers also offered a reward for tips that led to Schelling's capture, but authorities had no leads until Schelling's body was found Saturday.
Schelling was a longtime felon with convictions for attempting to elude a police vehicle, second-degree burglary, second-degree theft, drug possession and unlawful possession of a firearm.
He was charged last summer with second-degree theft, two counts drug possession, two counts of possession of a stolen motor vehicle, resisting arrest and possessing a motor vehicle theft tool.
A police dog helped capture him in June after he wrecked a stolen Suzuki motorcycle in Millwood Park, then ran from deputies into a nearby home.
A Crime Stoppers news release on Jan. 12 said he last listed in the 300 block of South Dishman Road in Spokane Valley. A news article about a robbery in which he was arrested in 2000 listed his hometown as Newport, Wash.
Anyone with information about Schelling is asked to call Detective Jerry Northrup at (208) 446-1300.
---
---