Tue., May 11, 2010
Coke smuggler in 'copter bust gets 10 years
The last of two drug smugglers arrested in Utah with cocaine bound for a yo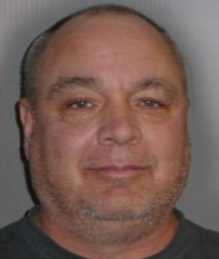 ung helicopter pilot in the Colville National Forest has been sentenced to 10 years in federal prison. 
Ross N. Legge, 54, (right) pleaded guilty to conspiracy to distribute cocaine last week in U.S. District Court in Utah and was sentenced to 120 months in prison, followed by 60 months probation according to documents filed on Friday.
  Legge and Leonard J. Ferris were arrested Feb. 21, 2009, near Ogden, Utah, after state troopers found 83 kilograms of cocaine in their car. The bust was part of the ongoing Operation Blade Runner drug investigation. 
Ferris (left) was sentenced in December to six years in prison in a hearing that was closed to the public. 
The men had a storage unit in Spokane Valley where they kept an ATV, trailer, and other items used in drug trafficking. They were driving from Las Vegas to Eastern Washington to trade the cocaine to Samuel Jackson Lindsay-Brown when they were arrested.
Brown (bottom right) was arrested after federal agents infiltrated the operation following Legge and Ferris' arrests and caught Brown landing a helicopter with 400 pounds of marijuana. He committed suicide in Spokane County Jail on Feb. 27, 2009.
Ferris pleaded guilty about two months after his arrest, but Legge fought the charge. His guilty plea came after a federal judge rejected a motion
to suppress evidence obtained through the search of the truck. Legge was driving the truck but Ferris gave troopers permission to search it because it belonged to him.
Authorities have described Legge and Ferris' stop as a routine traffic stop, but the motion shows the men were stopped by a state trooper who had already pulled over another vehicle for speeding.
The trooper said he stopped the black Ford F-150 truck Legge and Ferris were in because it didn't move to the left lane when they passed the trooper, who was stopped alongside the highway's right lane.
Legge said he lived in Spokane, and he and Ferris gave conflicting stories about why they had traveled to Las Vegas, according to court documents.
U.S. District Court Judge Dee Benson rejected Legge's motion to suppress on March 15.
Legge pleaded guilty and was sentenced on May 5.
Federal agents believe the drug ring was headed by four Canadian men, one of whom offered to cooperate if investigators let him continue his operation for a decade. Read more here.
---
---