Wed., May 12, 2010
Oxy addict, mom tied to church burglaries
A series of church burglaries busted by police last week apparently began four months ago when a young man stole a purse from a Mormon church with his mother.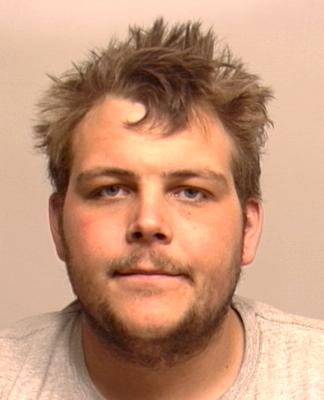 The suspect, Andy W. Hoke, 24, told police he used stolen credit cards to buy expensive electronics that he would then trade to a man he knew as "Stevie D" for OxyContin. Police identified that man as 50-year-old Steven D. Kinard, brother of Terrence "T-Baby" Kinard.
Hoke said Stevie Kinard gave him lists of items, including computers, video games and kitchen equipment, to locate each day in exchange for OxyContin.
Hoke told police he uses up to ten 80 mg OxyContin pills a day, valued at up to $800. Hoke also reportedly told police he traded stolen property to a man named Daniel I. Heinzen, 23.
Police searched two locations associated with Kinard last week - 16 S. Fiske St and 2503 E. Seventh Ave. (The Seventh Avenue home is where a judge was to allow T-Baby to spend Thanksgiving during a during a five-hour jail furlough.) Heinzen's home at 1016 E. Montgomery also was searched.
At the Fiske address, deputies arrested Raymond E. Coble, 45, on a felony warrant from the Department of Corrections, along with Kinard on a charge of possession of crack cocaine.
"We recovered multiple TVs, computers and gaming equipment. We also found narcotics, including OxyContin, crack cocaine and methamphetamines," said Spokane County sheriff's Detective Kirk Keyser.
The thefts occurred at 18 churches in Spokane County, 12 in Spokane and several more in North Idaho.
"Hoke further admitted that he had done several church thefts with his mother until the last month or so when he began doing them on his own," according to a search warrant.
The scheme fell apart when employees at Mt. Spokane Church called police May 5 and said they'd caught Hoke in the church and believed he was planing a theft. Hoke's brother, Jeremiah L. Hoke, 26, was with him.
Andy Hoke, who remains in jail, has an eight-year local criminal history that includes convictions for burglary, trafficking stolen property, theft, obstructing a police investigation, possession of drug paraphernalia and driving on a suspended license. according to Crime Stopppers.
He, Kinard and Heinzen are to be arraigned May 18.
---
---