Tue., May 18, 2010
'Muscle' in mom-daughter robbery: Guilty
A Spokane man who prosecutors say helped a mother and daughter beat and rob a man last fall pleaded guilty to three felonies today but was given an extra week before sentencing to allow him to say goodbye to his family.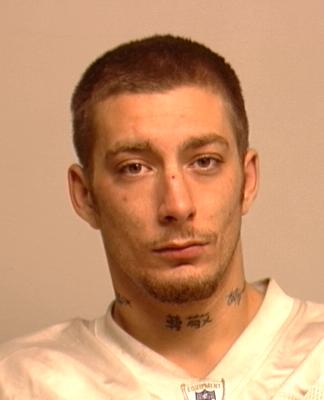 Prosecutors will recommend Robert L. Hensley, 21 and already a four-time felon, receive nearly five years in prison for the Nov. 29 kidnapping, robbery and beating of Jeremy Brotherton.
Brotherton was working at Denny's in Spokane Valley when Hensley and, allegedly, Alisson D. Taylor, 34, (aka Alisson D. Hall) and Breeanna C. Sims, 18, picked him up and said they had money Taylor owed him.
Instead, Hensley assaulted Brotherton to the point where he lost consciousness as they drove to his apartment at 9015 E. Cataldo. Hensley further assaulted Brotherton inside the apartment after he (and Sims, allegedly) forced Brotherton into a room as Taylor helped, according to court documents.
Taylor devised the plan "to feed her addiction to hydrocodone pills" and recruited Hensley as "the muscle," Deputy Prosecutor Larry Haskell said today.
Hensely is a Sureno gang member, according to court documents. He pleaded guilty today to first-degree robbery, residential burglary and unlawful imprisonment. Haskell dimissed other felonies " to reward Mr. Hensely for stepping forward and taking a gaint chunk of responsiblity for what happend that day." Hensley faces 57 months in prison under the plea agreement. The high-end of his standard sentencing range is 75 months.

Sentencing was set to May 26 to allow Hensley time "to see his family and children and just say goodbye," said his public defender, Thomas Cooney.
Sims and Taylor are out of jail on bond. Trials for the mother-daughter duo are set for June.
---
---