Wed., Nov. 3, 2010
Judges get more power to restrict bail
SEATTLE (AP) — Washington voters overwhelmingly decided Tuesday to give judges more power to deny a suspect bail, after last year's brutal slaying of four Lakewood police officers by a gunman who had recently been released.
The Legislature approved the measure in the spring, but it was a constitutional amendment and needed voter approval to be enacted. It was passing with about 86 percent of the  vote.
Previously, the only charge for which bail could be denied was aggravated murder. The amendment allows state judges to deny bail when a suspect is charged with any crime carrying a possible life  sentence and poses a danger to the community. About 4,100 defendants a year are charged with such crimes in the state.
"It is a new tool prosecutors and judges can use to keep the baddest of the bad off the streets," said Reagan Dunn, executive director of the Remember Lakewood campaign. "This was a measured, common sense referendum to the people. It doesn't violate defendants' rights and it seems sensible to most people."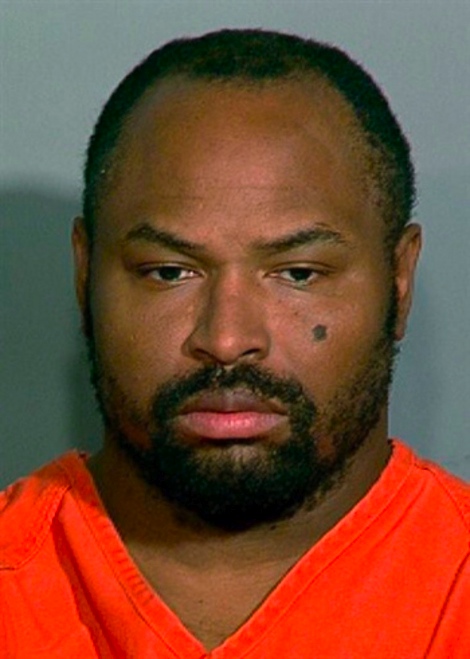 Maurice Clemmons (right) had posted bail less than a week before he killed the four Lakewood officers last November. He had been arrested for investigation of child rape, which could have brought a life sentence because of his previous criminal record.
Among the measure's supporters was Kim Renninger, the widow of Lakewood Sgt. Mark Renninger, who says it could save someone's life.
Officers Greg Richards, Tina Griswold, Ronald Owens and Renninger (pict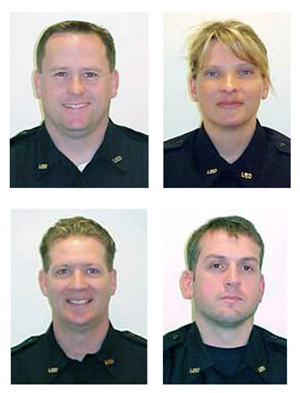 ured clockwise from upper left) were ambushed at a coffee shop in a Tacoma suburb on Nov. 29. (Griswold's sister works for the Spokane Police Department. Her parents live in Post Falls.) Clemmons eluded police for two days, but was shot and killed by an officer in Seattle after a massive manhunt.
Opponents of the measure argued that judges could already set high bail or other conditions of release. The problem in Clemmons' case wasn't that the judge who granted the release had too little authority, but too little information about the defendant's extremely violent past, they said.
At least a dozen other states, including California and Florida, have constitutional clauses or statutes that allow judges to deny bail for charges other than capital crimes, according to the National Conference of State Legislatures.
---
---