Thu., Nov. 4, 2010
Feds: Man threatened to kill Sen. Murray
A Spokane man arrested outside a U.S. senate candidates debate with knives and a meat cleaver has been charged in federal court. 
John Jay Sieler, 50, is accused of threatening to kill U.S. Senator Patty Murray on Oct.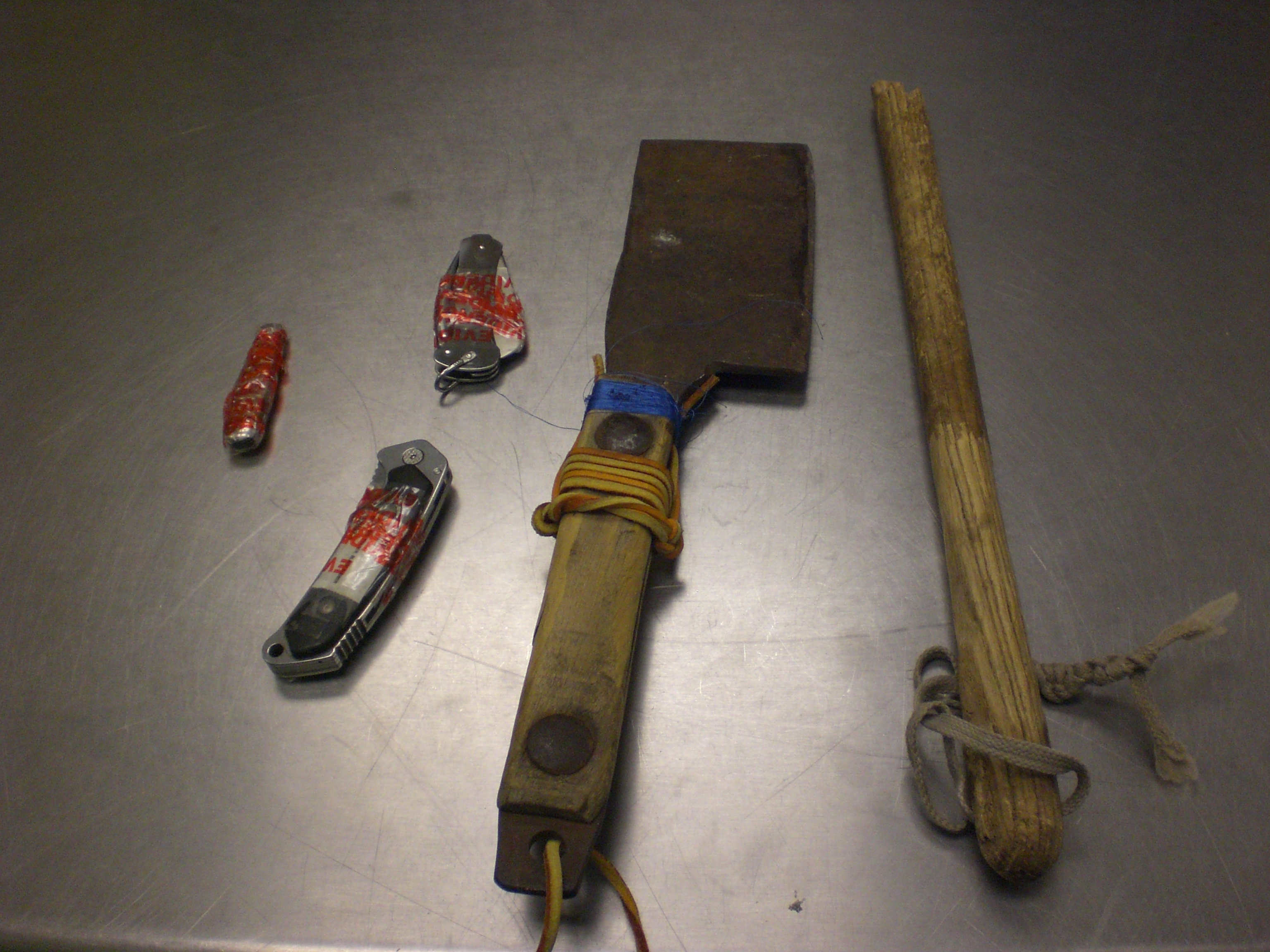 14 as he drove by her supporters waving a meat cleaver and shouting profanities.
Sieler was arrested outside KSPS studios, where Murray and Republican candidate Dino Rossi were scheduled to debate later that night. Police found other weapons (pictured) in his car.
Sieler was given $500 bail at the Spokane County Jail for misdemeanor charges but rearrested Wednesday evening on a federal warrant.
He appeared in U.S. District Court today on one count of threatening a federal official and was ordered to remain in jail until a bail hearing on Monday.
---
---