Mon., Nov. 8, 2010
Raspberry theft leads to fugitive's arrest
A second suspect in a burglary and stabbing late last month was arrested Friday after police said he tried to steal raspberry extract from a Spokane grocery store.
Tony N. Hairston, 42, (right) was wanted on burglary, assault and attempted robbery charges when security at Safeway, 1616 Northwest Boulevard, wrestled him to the ground and detained him on theft charges Friday about 10:50 p.m. Police say he had cocaine in his pocket.
Hairston is accused of stabbing Kenneth B. Barton in the head at 2821 N. Cincinnati Ave. Oct. 27, where police say he and Jarreau S. "Sweaty" Squetimkin, 26, fought with Barton and Audrey O'Grady while demanding money. 
Squetimkin, who knew Barton from prison, was arrested the nigh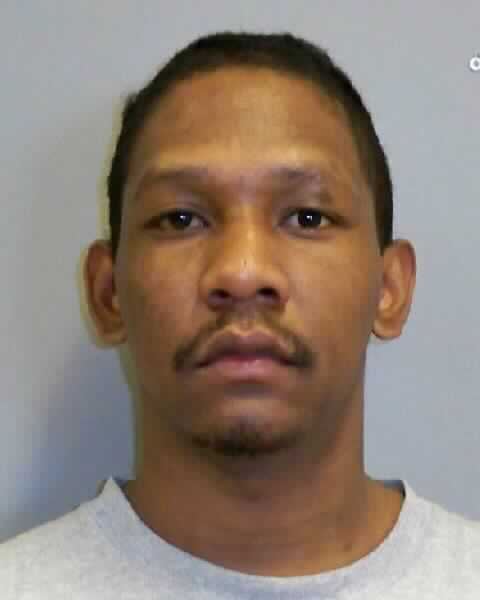 t of the incident and remains in jail. (A police report from Squetimkin's arrest incorrectly stated he was walking with victim Audrey O'Grady at the time of his arrest. In fact, O'Grady was with police in a squad car when they spotted Squetimkin.)
Witnesses told police that Hairston pinned Barton to a chair and punched him about 20 times while holding the knife, according to court documents. Barton was treated and released from a hospital. 
Hairston and Squetimkin (left) are charged with first-degree burglary, second-degree assault, attempted first-degree robbery, first-degree assault and conspiracy to commit first-degree robbery. Both are in jail on $100,000 bail. Hairston was given an additional $25,000 bond today for drug, theft and resisting arrest charges for Friday's incident.
According to Crime Stoppers, Hairston has a nine-year local criminal history with convictions for city theft, drug possession, riot, second-degree possession of stolen property, driving on a suspended license, domestic violence assault, refusal to cooperate and probation violation.
---
---