Tue., Nov. 9, 2010
Man in Murray threat held without bail
A Spokane man accused of threatening to kill U.S. Senator Patty Murray will remain in jail without bail, a judge ruled Monday.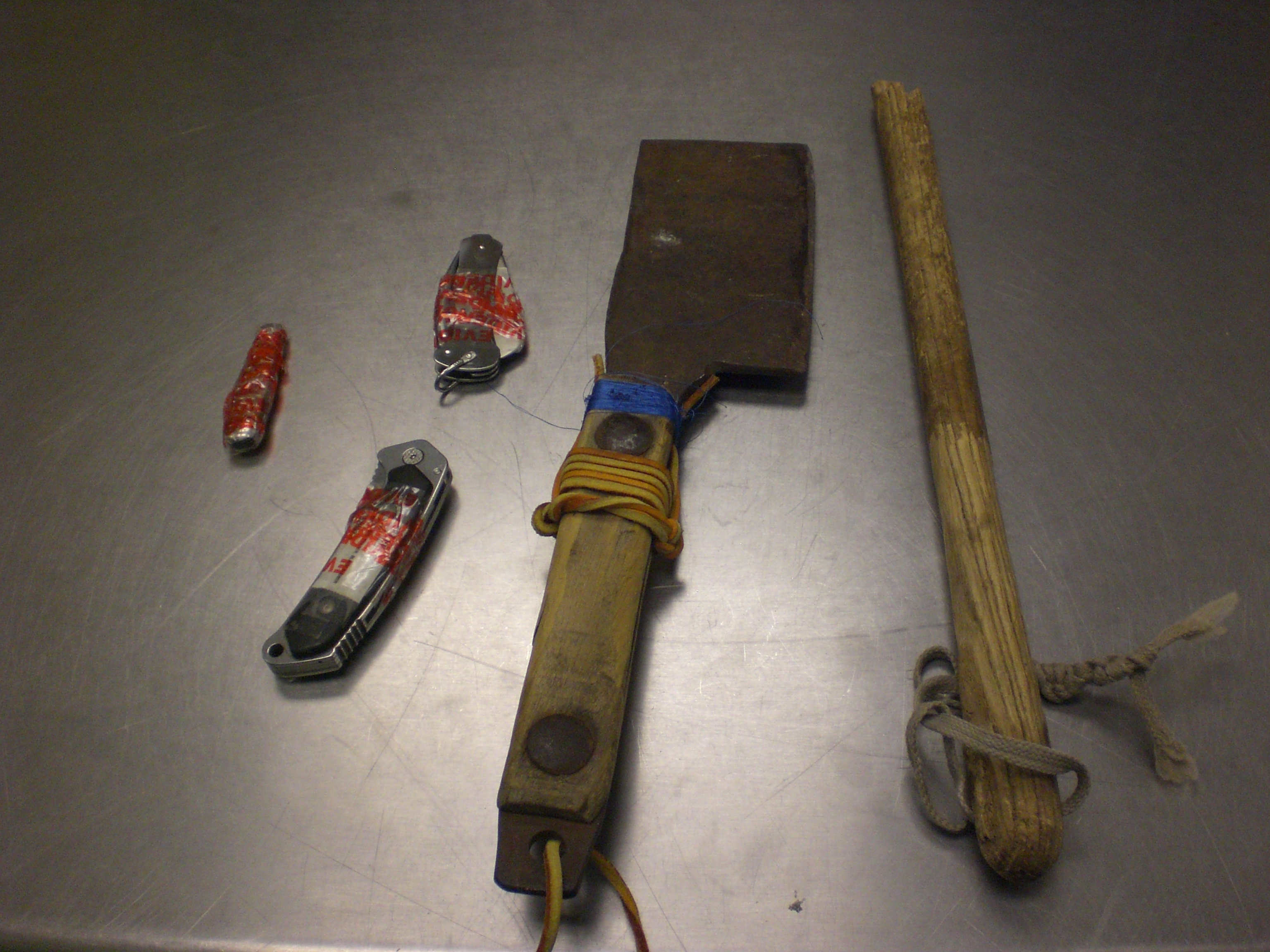 John Jay Sieler, 50, is diagnosed with schizophrenia and bipolarity and was involuntarily committed to a psychiatric ward before he drove by a U.S. senate candidates debate waving a meat cleaver (pictured) and shouting threats on Oct. 14, according to court testimony.
Sieler appeared in U.S. District Court Monday, where his lawyer, Jay McEntire, described him as a lifelong Spokane resident who owns a home and has worked at Dick's Hamburgers for 29 years.
A 2006 court order prohibits Sieler from possessing firearms, but Sieler has admitted to having several in a storage unit in Spokane, prosecutors said.
U.S. Magistrate Cynthia Imbrogno ordered Sieler to stay in jail, citing his access to firearms, history of marijuana abuse and his need for a structured release plan.
Sieler was arrested last month outside KSPS studios, where Murray and Republican candidate Dino Rossi were scheduled to debate later that night. Sieler was given $500 bail at the Spokane County Jail for misdemeanor charges but rearrested last week on a federal charge of threatening a federal official.
---
---