Jail escapee arrested in north Spokane
A Whitman County Jail inmate who escaped with 18 days remaining on his sentence was arrested in Spokane on Sunday in after committing at least one burglary in Dayton, officials said today.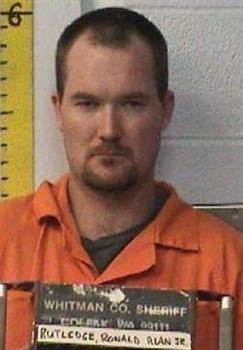 Ronald A. Rutledge, 29, was doing maintenance work outside the jail in Colfax when he fled on foot Saturday night. The convicted burglar had nearly completed his four-month sentence but now faces " a much lengthier stay behind bars" for the escape, the Whitman County Sheriff's Office said in a news release.
Rutledge called the Sheriff's Office about 7:30 p.m. Sunday and arranged to turn himself in. He was arrested at a home in north Spokane just after 9:30 p.m., according to the news release.
Detectives tracked Rutledge to Dayton after learning he'd stolen a truck from a home near Colfax. They believe he stole a "substantial amount of cash" during a home burglary in Dayton, then stole another car and drove to Spokane.
Sheriff's officials have recovered most of the stolen property, including both vehicles.
Rutledge is due in Whitman County Superior Court this afternoon.
---
---