Bank robbery suspect: I'm a 'gentle guy'
A suspected serial bank robber implicated himself in several holdups and asked authorities if he "will get (messed) up in prison for armed robbery" after his arrest last month, according to newly unsealed court documents. 
Lucas G. Woodard, 33, thanked federal agents "for treating him well, explaining that...because of what he did, he could have been treated poorly," according to an affidavit filed in U.S. District Court after Woodard's Oct. 14 arrest.
"Woodard admitted that although he had a gun, he would never have used it," according to the affidavit. "Woodard also stated that he was a 'gentle guy' apart from the robberies that he committed."
FBI agents say the Oct. 14 robbery at Washington Trust Bank, 1906 W. Francis Ave., is consistent with bank robberies on Dec. 22, Feb. 13, April 19, May 18, May 26, July 28 and Aug. 24. The robberies netted $123,000, according to the affidavit. (Hold ups on July 28 and April 19 are pictured.)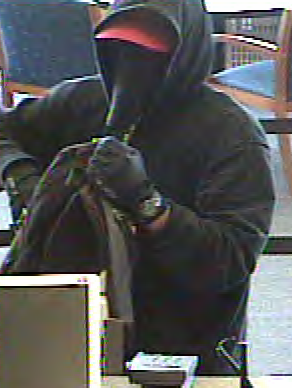 Woodard has been charged with just one robbery - the Oct. 14 holdup in which he stole nearly $18,000 but was arrested after a witness followed Woodard - who was on a bike - while talking to 911.
A Spokane police sergeant driving home cut Woodard off at West Holyoke Avenue and West Bruce Avenue after hearing the call on his police radio.
Woodard had a loaded gun and ammo along with a black fleece face covering, a pair of black gloves, sunglasses, and brown and gray Eddie Bauer backpack and black Gap hooded sweatshirt, according to the affidavit.
Woodard, who has no criminal record and worked for the family-owned Woodard Construction, is being held without bail at the Spokane County Jail. He pleaded not guilty Oct. 22 to felony charges of armed bank robbery and using a firearm in the commission of a violent crime.
---
---