Fri., Oct. 1, 2010
Deal gives Hoopfest suspect light sentence
One of four men arrested after shots were fired at Hoopfest was given an exceptionally low sentence of six months in jail this week.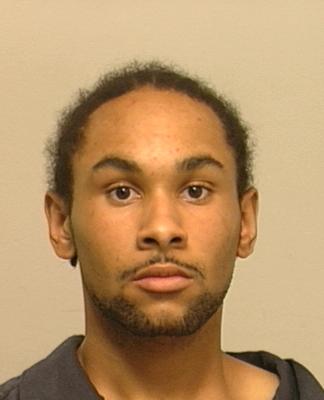 Marquis D. Johnson, 22, pleaded guilty to second-degree assault in a plea deal that came nearly a month after prosecutors decided to drop about a dozen attempted murder charges filed after gunshots injured three bystanders at Hoopfest in downtown Spokane June 26.
Johnson has been in jail since the day of the shooting. He'll be credited for time served and will be on probation for a year.
He faced a standard sentencing range of 43 to 57 months because of his criminal history, which includes convictions for second-degree assault, third-degree assault, car theft and theft, but Deputy Prosecutor Steve Garvin agreed to recommend an exceptionally low sentence. Garvin declined to comment today. Superior Court Judge Maryann Moreno sentenced Johnson on Wednesday.
Johnson had been out of prison for an assault conviction just three weeks when police say he, Rashjel G. "Reggie" Cage, Adam Doe and Miguel C. Garcia approached rival gang members and Garcia fired several shots.
Cage pleaded guilty to felony riot and unlawful possession of a firearm on Sept. 13 and was released from jail. He faces 26 to 34 months in prison when he's sentenced Dec. 14, but Garvin said he'll ask for an exceptionally low sentence if Cage cooperates.
Doe and Garcia have trials scheduled. Both are in jail.
Past coverage: June 29: Hoopfest shots not 'surprising'
---
---