Fri., Oct. 15, 2010
FBI mum on bank robbery suspect
A gunman suspected of robbing a north Spokane bank on Thursday remains in federal custody as investigators probe his possible role in a series of robberies since December.
Federal agents said they had no new information to release about the man, who has not been publicly identified. 
"I think it's going to be Monday or Tuesday before we see him in court," Frank Harrill, FBI supervisory senior resident agent, said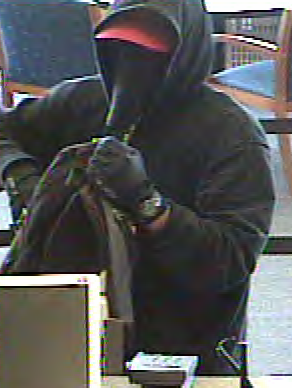 today.
The FBI has been hunting for a bicycle-riding bank robber believed to be responsible for at least six hold ups since December. (A robbery at Chase Bank in April is pictured.)
The suspect arrested Thursday had a bike, wore a mask and displayed a gun, which is consistent with the other incidents.
"Clearly, there are commonalities," Harrill said.
A Spokane police sergeant on his way home arrested the suspect, who witnesses say robbed the Washington Trust Bank, 1906 W. Francis Ave., just before 4 p.m.
---
---