Mon., Oct. 18, 2010
Canadian gangster arraigned in Spokane
A reputed Canadian gangster who authorities say is responsible for major drug distributions in Eastern Washington has arrived in Spokane to face three-year-old Ecstasy charges.
Joseph P. Curry, an associate of imprisoned B.C. drug lord Clay Roueche, pleaded not guilty in U.S. District Court Friday to importation of Ecstasy, possession of Ecstasy with intent to distribute and entry without inspection. He faces a maximum 20 years in federal prison and is being held without bail at the Spokane County Jail, where he was booked Thursday evening.
He was ordered extradited to the United States from Canada in February, according to the Vancouver Sun.
The case began on Aug. 10, 2007, when federal agents say Curry, 49, abandoned a small Cessna about 35 miles from the Canadian border in Okanogan County. Three duffel bags containing Ecstasy pills were found nearby; Curry has told investigators the drugs were not his and said he knew nothing about the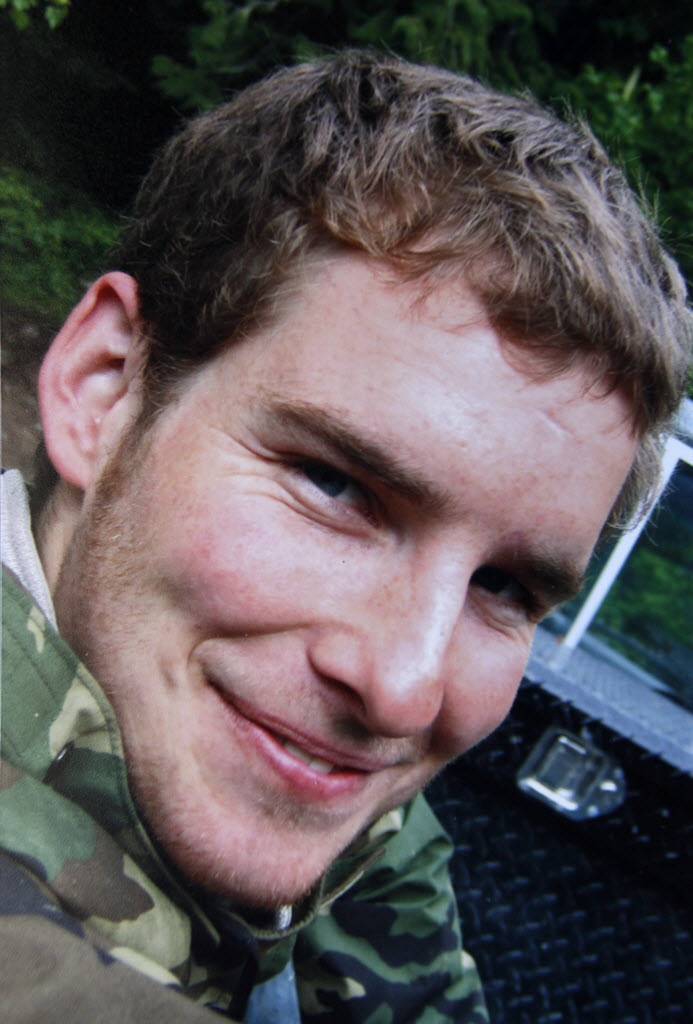 m, according to court documents.
Curry was named as a suspect in the 2009Operation Blade Runner international drug bust, which also included arrests in Eastern Washington and North Idaho and led to the suicide of young helicopter pilot Samuel Lindsay-Brown (left) in the Spokane County Jail.
About a week after Lindsay-Brown's death on Feb. 27, 2009, another young Canadian man, Jeremy Snow, was arrested near Priest Lake with a helicopter filled with marijuana. The helicopter belonged to a friend of Curry's, and authorities believe Curry helped load the helicopter in Canada, according to court documents.
Federal agents say Curry is an associate of the United Nations gang in Vancouver, B.C. Roueche, the gang leader, was sentenced to 30 years in prison last December. Prosecutors say the gang ran a drug ring that used a network of helicopters, planes, semi-trucks and other methods to move tons of marijuana and cocaine and millions of dollars through Canada, the U.S. and Mexico.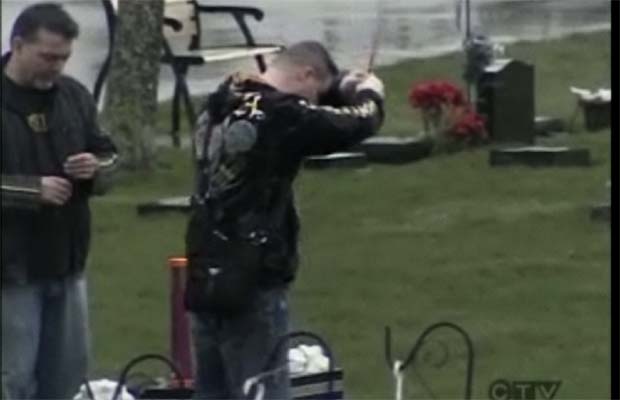 Curry and Roueche are pictured at right at the funeral of a UN gang member who was killed in a drug-related shooting in Canada. The photo was included in Roueche's case file.
Court documents prepared by investigators in August 2007 called Curry "a known suspect in multiple narcotics trafficking cases in Eastern District of Washington."
In May 2006, a law enforcement helicopter spotted Curry's car meeting with a helicopter in a remote location in B.C. More than 100 kilograms of marijuana in duffel bags was transferred to the helicopter, which was intercepted by law enforcement at a remote location in Eastern Washington.
Authorities never identified the driver of the vehicle, but Curry's name came up about a year later when federal agents found the abandoned plane and nearby Ecstasy stash. The plane had a "for sale" sign that listed Curry's phone number.
Curry's lawyer called authorities on Aug. 13, 2007, and asked for the plane back, saying his client had experienced engine problems and bad weather.
A grand jury indicted Curry the next month. He was extradited to Western Washington before arriving in Spokane last week, said Assistant U.S. Attorney Tom Rice.
---
---