Tue., Oct. 19, 2010
Bike-riding bank robbery suspect ID'd
A 33-year-old man with no substantial criminal record appeared before a U.S. magistrate today, accused of robbing a north Spokane bank at gunpoint last week.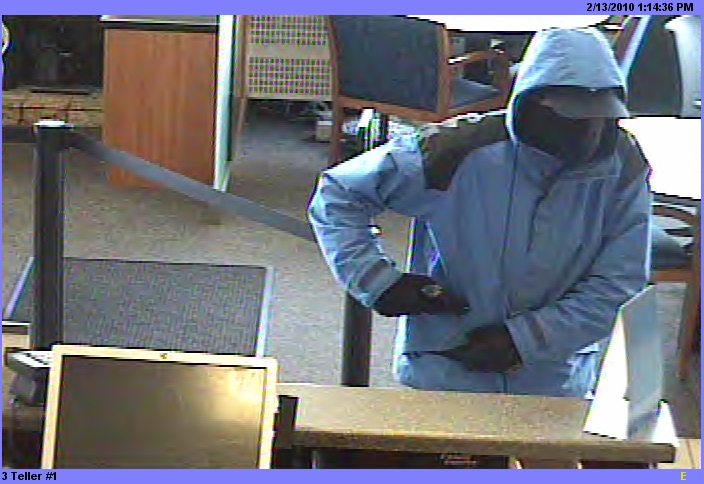 Lucas G. Woodard also is being investigated for a series of robberies that began in December and typically involved a masked gunman escaping on a bicycle. (A Feb. 13 robbery at Chase Bank on Northwest Boulevard is pictured.)

He is being held without bail at the Spokane County Jail after appearing in U.S. District Court Monday, where he is charged with armed bank robbery and using a firearm in the commission of a violent crime. The robbery charge carries a maximum 25 years in prison; the weapons charge carries a minimum seven years and a maximum sentence of life.
---
---