Fri., Oct. 22, 2010
Masked gunman robs Rathdrum bank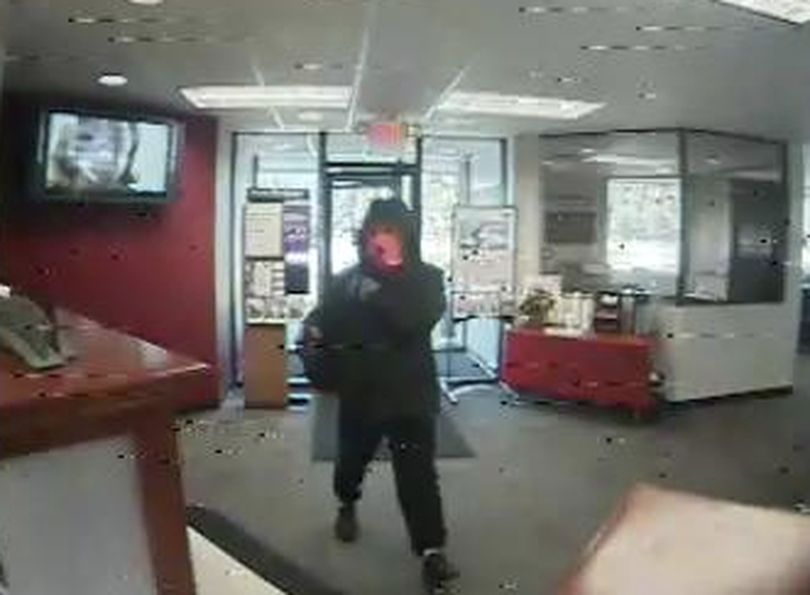 A gunman in a large parka and an orange ski mask robbed a bank in Rathdrum Thursday.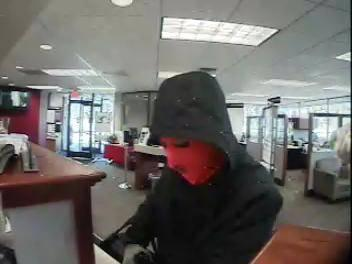 Surveillance photos show the man entering the Wells Fargo, 16234 North Highway 41, at 11:37 a.m. Police say he pointed a gun at a teller and fled with an undisclosed amount of cash.
The robber, who police believe was alone, is described as a white man in his 20s, 5-foot-5 with a thin to medium build.
He drove away southbound on Highway 41 to westbound Highway 53 in a two-door silver compact car, possibly a newer Honda, that was parked in the bank parking lot.
Anyone with information is asked to call Rathdrum police at (208) 687-0711 or the Coeur d'Alene division of the FBI at (208) 664-5128.
The robbery occurred about 40 minutes after a bomb threat was called into Garwood Elementary School, which is about five miles from the bank, but police do not know if the incidents are related.
---
---