Tue., Sept. 7, 2010
Plea deal halted after suspect complains
A Spokane gang member set to plead guilty today to several felonies changed his mind at the last minute and is now set for trial.
Cedric E. "Dirty" Burton (right), accused of helping a murder suspect avoid arres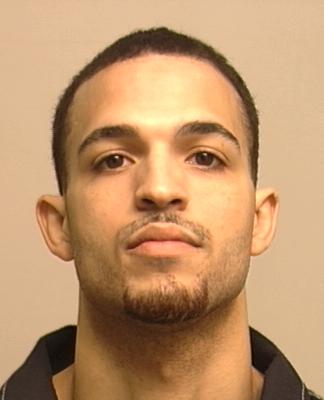 t, told Judge Tari Eitzen that he was going to plead guilty because "I don't want to jeopardize any more time," but then insisted "I'm not guilty of any of these allegations at all, and I know I can beat 90 percent of these allegations." 
Eitzen questioned him repeatedly about his intention and asked if he wanted to plead guilty because he was worried about what would happen if he went to trial (the basis for an Alford plea.)
Burton, 23, said he wasn't worried about a trial.
"I don't think I can be found guilty," Burton said. "I know I'm not guilty of any of these crimes."
Burton was to plead guilty to harassment, bail jumping and two counts of rending criminal assistance, one in connection to the Jan. 17 murder of John S. WIlliams.
The deal would have dropped first-degree robbery and second-degree assault charges, as well as an additional bail jumping charge.
Deputy Prosecutor Mark Cipolla was to recommend Burton receive 5 years in prison, which he would serve concurrently with a 63-month sentence imposed last month after a jury convicted him of second-degree assault.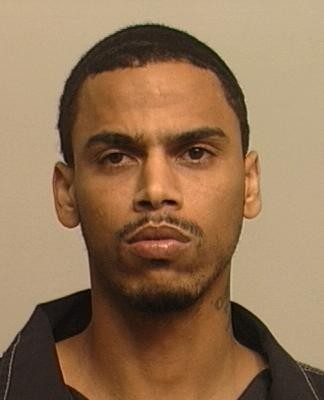 The charges stemmed from Burton skipping a court hearing, threatening to kill the mother of his child, helping a man who robbed and assaulted a woman escape the home, and for helping murder suspect Edward L. "TD" Thomas after Thomas (left) allegedly shot Williams to death in January.
Burton said Cipolla's version of the events was wrong and said he missed court because he had a flat tire.
"My speedy trial rights have been violated...just a lot of things," Burton said. "I don't feel I have been treated fairly." Burton said he had a 15-month-old daughter and was "already off the scale with all these strikes, you know what I mean?"
Etizen replied that she didn't.
"It really truly doesn't matter to me," Eitzen said. "We can halt this process and you can go to trial."
The judge did just that, sending the case to Judge Michael Price to be assigned a trial date.
Burton was taken back to the Spokane County Jail, where he's been since early May after being arrested in Los Angeles. He said he'd left the state to attend his cousin's funeral.
Burton is among six men facing charges for the Jan. 17 fatal shooting outside 5405 N. Crestline. His cousin, 33-year-old James C. Henderson, pleaded guilty to riot on Friday and was credited for 102 days served in jail.
Thomas, the alleged triggerman, still is at large. Anyone with tips on his location is asked to call Crime Stoppers at 1-800-222-TIPS or submit tips online.
---
---