Thu., Sept. 9, 2010
Gang murder suspect arrested in Compton
A Spokane gang member accused of shooting to death a rival outside a party in January was arrested today in Compton, Calif., police a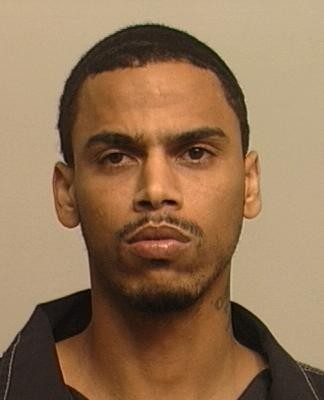 nnounced tonight.
 Edward L. "TD" Thomas, 25, wanted since June for first-degree murder and attempted first-degree murder, was captured by the fugitive squad of the Los Angeles County Sheriff's Department's Compton station, according to a news release by Matt Rose of the Spokane Violent Crime Gang Enforcement Team.
Spokane police detectives have been in close contact with Southern California law enforcement regarding the Jan. 17 murder of John S. Williams, 38, because "many of the suspects were known to have ties to the South Central Los Angeles area," Rose said.
Police say Thomas shot Williams in the face outside a birthday party for a reputed gang member at 5405 N. Crestline Street. He's also accused of trying to kill Williams' son during the shooting.
Police believe the shooting resulted from lingering tensions between Thomas and a rival gang member who has a child with the mother of Thomas' child. The rival, who reportedly belonged to the same gang as Williams, had pulled a gun on Thomas a couple weeks before the party, and Thomas felt he needed to retaliate, police said.
One witness told police there was a feud brewing between older Spokane gang members like Williams and younger members like Thomas.
Six men are accused of helping Thomas avoid arrest or of lying to police to cover up the murder. Five - Eric "Smalls" Burton, Jr., 25; Cedric E. "Dirty" Burton, 23; John E. Burton, 27; James Henderson, 33; Christopher J. "Baby Boy" Route, 24 - have been arrested. Only Marc A. "Bookie" Carter remains at large.
Police say most of the men are cousins; Cedric and John Burton are half-brothers.
Route, Thomas, Cedric Burton and Eric Burton were convicted of felony assault or riot for a January 2005 gang murder outside Crazy 8's bar. Demetrius Route was convicted of that murder and remains in prison. Deric D. Burton was convicted of two counts of second-degree assault and conspiracy to commit first-degree assault. He also remains in prison.

Past coverage:
June 4: Seven face charges in shooting death
March 9: Homicide case not a 'simple' investigation
---
---