Mon., Sept. 13, 2010
Burton: 'I know I didn't murder this man'
Six days after tanking a plea deal by professing his innocence, a Spokane man who drove the suspected gunman from a murder in January pleaded guilty to four felonies but maintained he played no role in the gang-related slaying.
"In my heart, I know I didn't murder this man or help murder this man," said Cedr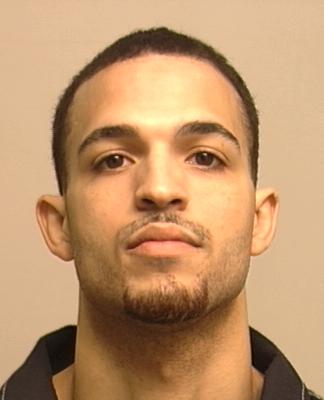 ic E. "Dirty" Burton.
Burton, 23, said he knew the victim, John S. Williams, "personally."
"He was a nice guy to me, too. He was real cool," Burton said. "...I do feel sorry for him."
He lamented the lifestyle that leads to shooting deaths like Williams'.

"I'm from Cali. I see it constantly, everyday," Burton said.
He said he felt Williams' family's pain because people close to him have been murdered, too. He mentioned his cousin, Aaron Bascomb, who was shot to death in Los Angeles in April.
"I know the severity of what you have to deal with this," Burton said to the members of Williams' family who sat in the courtroom. "I've lost so many people I grew up with...We go through it constantly down there." 
Superior Court Judge Annette Plese approved Burton's plea deal, which sentenced him to 60 months in prison. He'll serve the sentence the same time as a 63-month sentence for a second-degree assault conviction handed down by a jury last month.
He pleaded guilty today to harassment, bail jumping, and two counts of rendering criminal assistance. The deal reduced robbery and assault charges to rendering (Burton drove a man who robbed and assaulted a woman from the scene) and dropped an additional count of bail jumping. The harassment charge stemmed from text messages Burton sent to the mother of his 14-month-old daughter.
Burton said his child is his impetus for resolving his criminal charges quickly.
"Being deprived of your freedom, it teaches you a lot," he said.
Burton has a previous assault conviction for a 2005 gang shooting in which Demetrius Route was convicted of murder and Deric D. Burton was convicted of conspiracy to commit first-degree assault and two counts of second-degree assault.
That conviction coupled with his assault conviction from last month makes two strikes for Cedric - one more and he'll be sent to prison for the rest of his life. His public defender, Mark Hannibal, said Burton understands that.
"He is a young man," Hannibal said. "He does have a few goals in his life; one is to continue his education."
Burton said he trusts in God and said though he's made a lot of mistakes, "Regardless of what's on my record, I've never intentionally assaulted anyone or robbed anyone."
"I was becoming a victim to the lifestyle I was getting myself into," he said. "A second of freedom, a second with my daughter, it's worth more than a lifetime of bondage."
Burton acknowledged Williams' supporters as he was taken from the courtroom back to jail.
"God bless you guys," he said.
Williams' mother, Cindy, said she appreciated Burton's kind words about her son and said she isn't sure Burton even knew who'd been killed when he drove the alleged shooter, Edward L. "TD" Thomas, from the party at 5405 N. Crestline Jan. 17.
Thomas, who was arrested Thursday in Los Angeles, is charged with first-degree murder and attempted first-degree murder for John Williams' slaying and the attempted slaying of his son. Police say Thomas had a gun pointed at him by a gang member associated with Williams and felt he needed to retaliate.
Past coverage:

June 4: Seven face charges in shooting death
May 21: Lawyer: Fugitive was in Cali for cousin's funeral
March 9: Homicide case not a 'simple' investigation
---
---