Man jailed for drunk chat w/ off-duty cop
A home-invasion robbery suspect set to go to trial next month is back in jail after the Spokane police detective who investigated the case said the man drunkenly approached him at the Coeur d'Alene Resort.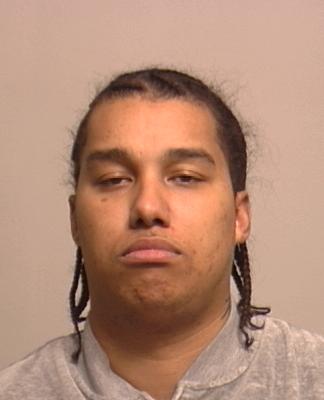 Nathaniel Jay Dishneau, 30, was prohibited from leaving Spokane County or contacting case witnesses when he approached Detective L. Tofsrud Sept. 3 about 7 p.m. at the Coeur d'Alene Resort and said, "You know I can't do life, man," according to court documents, apparently a reference to Dishneau's possible consequences under the state's three-strikes law.
Dishneau was arrested over the weekend after prosecutors alleged he violated his release conditions on burglary, assault and armed robbery charges when he left the county and approached a witness.
Prosecutors wanted $750,000 bail; Superior Court Judge Michael Price imposed $50,000. Dishneau already was out on $35,000 bond. Dishneau's lawyer, Stephen Heintz, had asked for his client to be released on his own recognizance, saying he's kept in great contact about the upcoming trial.
Police say Dishneau is a gang member. His criminal history includes several assault convictions, including convictions tied to a shooting in 1998 outside a fast-food restaurant, and to a shooting in 2004 at a Spokane Valley restaurant.
His new charges stem from an alleged home-invasion robbery at 1618 E. Liberty on Christmas Eve. Witnesses said Dishneau was armed with a gun when he and two other men burst in stole electronics.
Detective Tofsrud was off-duty at the resort earlier this month when Dishneau approached with a cup of beer.
"Dishneau appeared emotional and indicated that he wanted to talk to me about this investigation and the fact that he was being criminally charged," according to a police report.

Dishneau denied have a gun during the incident and said he'd "just went over there to get my stuff back," Tofsrud wrote. Dishneau continued to drink his beer, told the detective he has children "and wanted me to consider this as a deciding factor in whether or not he should be incarcerated," Tofsrud wrote.
Deputy Prosecutor Mark Cipolla was notified of the contact and issued an arrest warrant on Friday. Dishneau remains in the Spokane County Jail.
---
---