Reagan: No update on shot pregnant lady
The Spokane County Sheriff's Office, which is leading the investigation into last week's shooting of an unarmed pregnant woman by a Washington State Patrol sergeant, said Monday it had no idea whether the woman was still in the hospital, whether her condition was improving or if she'd given birth.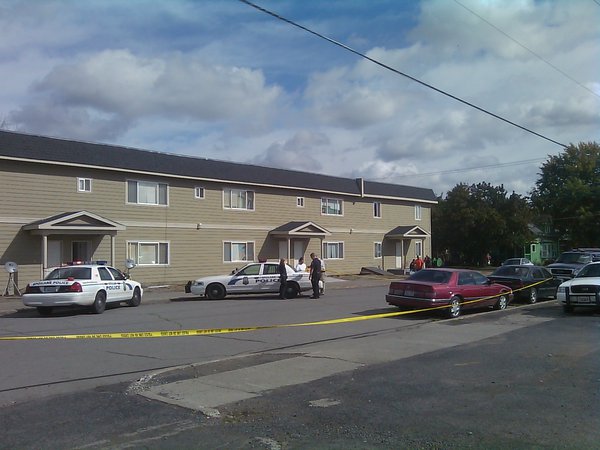 Sgt. Dave Reagan, the department's spokesman, said he didn't check on the woman's condition because the primary focus of the sheriff's office probe is on the shooting, adding that he lacks the authority to publicly disclose her identity because a separate law enforcement agency is in charge of the investigation into alleged drug activity at her home.
Meanwhile, the woman's family declined comment Monday but a Spokane TV station reported that labor was induced at a local hospital and that she gave birth over the weekend. The woman, who was 39 weeks pregnant, was shot once in the shoulder area Friday while investigators served a search warrant at her apartment, 1405 N. Lincoln.
Sept. 24: WSP sergeant shoots unarmed pregnant woman
---
---