Gang murder suspect jailed in Spokane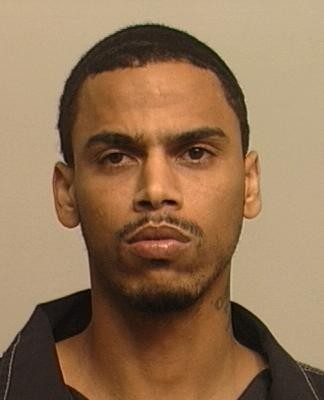 Edward L. "TD" Thomas, 25, will remain incarcerated on a probation hold and $600,000 bond after appearing in Superior Court today via video from the Spokane County Jail, where he was booked just after 9 p.m. Tuesday.
Thomas, wearing a dark blue jail jumpsuit, appeared stoic in court, replying "Yes, your honor," to each of Judge Annette Plese's procedural questions. Described by police as a member of a Compton, Calif.,-based gang, Thomas was arrested Sept. 9 in Los Angeles on Spokane County warrants charging him with first-degree murder and attempted first-degree murder. He's also charged with bail jumping for an unrelated robbery case and with escape from community custody.
Thomas stopped checking in with his probation officer around the time of the Jan. 17 shooting death of John S. Williams, 38.
Police say Thomas shot Williams in the face outside a birthday party for a reputed gang member at 5405 N. Crestline Street. He's also accused of trying to kill Williams' son during the shooting.
Police believe the shooting resulted from lingering tensions between Thomas and a rival gang member who has a child with the mother of Thomas' child. The rival, who reportedly belonged to the same gang as Williams, was with Williams' son when he pulled a gun on Thomas a couple weeks before the party, and Thomas felt he needed to retaliate, police said.
One witness told police there was a feud brewing between older Spokane gang members like Williams and younger members like Thomas.
Six other men were charged in connection with the homicide. Cedric E. "Dirty" Burton, 23, sentenced to five years in prison this month for driving Thomas from the murder.
Past coverage:
June 3: Seven charged in January gang murder
---
---