Tue., Aug. 9, 2011
Con artist sought fake support letters
A former Washington legislative candidate and convicted conman will spend five years in prison for scheme that bilked a Coeur d'Alene woman out of her high-end riverside home and drew the wrath of a federal judge.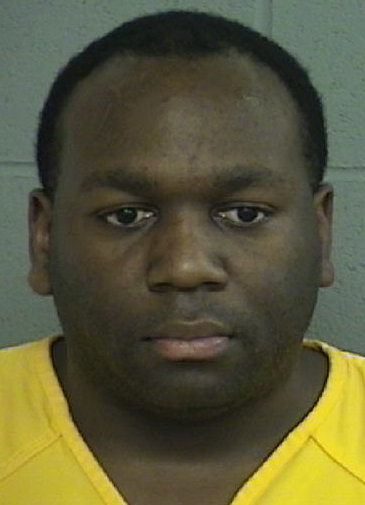 "I think the bottom line in all reality is that you're a con artist," U.S. District Judge Edward Lodge said to Travis "T.J." Sneed (pictured) before sentencing him Tuesday in Coeur d'Alene to 63 months in prison. "You say one thing and you do something different. And it's not a one time situation."
Sneed's sentence was higher than a plea agreement originally called for because federal prosecutors discovered a scheme by Sneed to solicit fraudulent character-witness statements to submit at sentencing. Sneed offered another man $1 for each letter and said he wanted 150 letters, said Assistant U.S. Attorney Nancy Cook.
"When we leave this world, the only thing that we really take with us is our reputation - good or bad," Lodge told Sneed. "If you were to die today you would be seen as a con artist."
Sneed, 28, pleaded guilty in March to three counts of wire fraud and one count of interstate transportation in aid of racketeering enterprises.
Codefendant Samuel Thomas Geren Jones is awaiting trial on similar charges.
Sneed is to be on probation for three years, perform 320 hours in community service and pay about $732,000 in restitution. That's the amount of money loaned to Sneed using victim Dawn Forest's home as collateral.
"I'll never see any of it," Forest said. But she takes comfort in knowing that "for five-plus years he won't be able to do this to anybody else."
Forest allowed Sneed and Jones, who were in a romantic relationship, to live in the basement of her home on South Canal Street along the Spokane River and take out a loan on her mortgage. She learned her home was being foreclosed by reading the newspaper, she said. Sneed also bilked three people of about $165,000 by selling them products via the Internet that he never gave them.
His lawyer, Sean Walsh, said it was an effort to try to repay Forest.
"In effect what we have here is an unintended Ponzi scheme," Walsh said. "Mr. Sneed admits he was incompetent in business and that this project failed," Walsh said.
Sneed, an Eagle Scout and former aide to late Spokane Mayor Jim West, apologized Tuesday and said he never meant to defraud anyone.
Sneed has previous federal convictions for wire fraud that resulted in an 18-month prison sentence in July 2005. The scheme was similar - federal investigators said he swindled more than $125,000 from Internet customers.
He was indicted in 2004 while campaigning as a Republican candidate for the state House from Spokane's 3rd District.
Sneed still has unresolved charges in Spokane County that allege he used a pilfered bank account number to cash nearly $3,000 in checks.
"He learned nothing from his previous time in jail," Cook said Tuesday.
---
---