Fri., Aug. 12, 2011
Crime Stoppers targets meth suspect
UPDATE: Haines is in custody.
Crime Stoppers if offering a reward for tips that lead to the arrest suspected methamphetamine dealer caught with stolen property in May.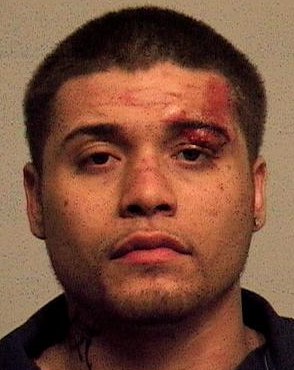 Anthony L. Haines, 24, didn't show up for a hearing in Spokane County Superior Court last month, leading to a $5,000 warrant for possession of a controlled substance and second-degree possession of stolen property.
Haines was arrested May 31 after police saw him driving a 1984 Oldsmobile Cutlass on a suspended license at West Dean Avenue and North Cedar Street about 3 a.m. Police found a checkbook and stolen credit card in the car, along with several bags of methamphetamine, a news release at the time said.
Haines was briefly in custody last month during a SWAT team raid at 1124 W. Nora Ave., where police arrested a man on unrelated robbery charges. But a warrant was issued for his arrest July 21 after he didn't show up for a court hearing.
Crime Stoppers offered a reward Thursday for tips that lead to his arrest. Haines is considered to be a gang associate by police.He's 5-foot-10, 155 pounds and last listed the Nora Avenue home as his address.
Anyone with information on his current location is asked to call 1-800-222-TIPS or submit tips online.
---
---