Fri., Aug. 26, 2011
Victim's friends ID'd professor to 911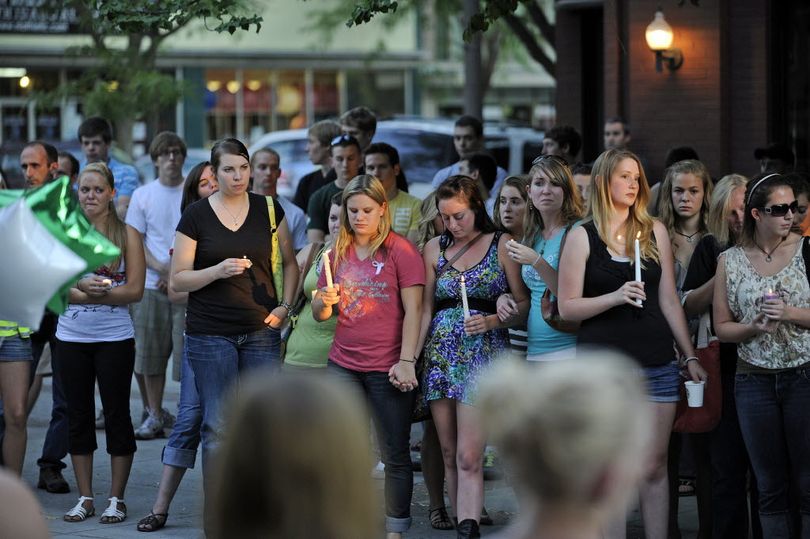 Hundreds of students, staff and friends gathered in Friendship Square in downtown Moscow Idaho to honor slain U/I grad student Katy Benoit on Thursday. (SR photo/Christopher Anderson)
By JESSIE L. BONNER,Associated Press
BOISE, Idaho (AP) — In the immediate aftermath of a brutal killing on their back porch, the roommates of a slain Idaho graduate student told a 911 operator that they could think of only one person who could have fired the fatal shots — a university professor whom their friend had recently dated.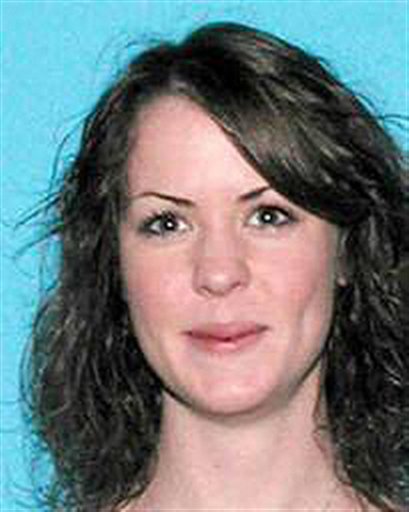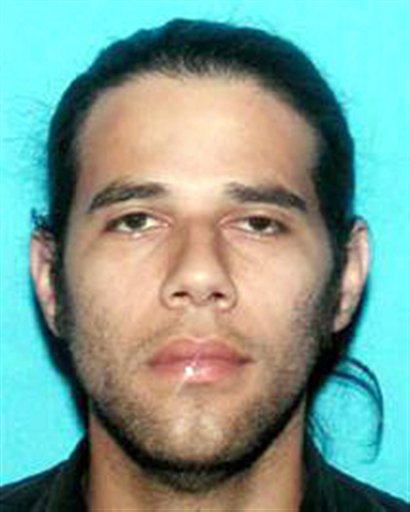 Meghan Walker-Smith and Emma Gregory were heard on the 911 recording released Thursday telling a dispatcher that Katy Benoit (left) had been involved with a University of Idaho professor named Ernesto Bustamante, (right) who police say alternately referred to himself as a "psychopathic killer" and "the beast."
Benoit's roommates told the dispatcher Bustamante had just been asked to leave the school. The operator asked the two, who could both be heard speaking on the call, whether Bustamante's departure was because of Benoit, one roommate replied, "Yeah."
"He just got asked to leave the university," she said. "That's why I'm assuming this would happen."
Read the rest of the story on the 911 call by clicking the link below.
Friends of Benoit held a candlelight vigil in her honor Thursday night in Moscow. Read the story here.
Bustamante, 31, committed suicide in a hotel room shortly after shooting Benoit, 22, multiple times outside her Moscow home late Monday, according to authorities.
In the wake of what police are calling a murder-suicide, Bustamante's family extended condolences Thursday to Benoit's relatives, saying that while they did not know her "our thoughts and prayers are with Katy's family and friends."
Benoit's roommates told police they had been baking cookies that night when she stepped outside for a cigarette and about two minutes later, they heard gunfire. During the 911 call, the roommates told the dispatcher they fled the home after finding Benoit covered in blood.
The 911 dispatcher asked whether the women knew anyone who would want to shoot Benoit, one roommate said Bustamante. "That's the only person I know of," she said.
A neighbor, Lorne Hetsler, later told police he also heard the shots and saw a man, whom authorities later identified as Bustamante, leaving the home in a dark trench coat and hat.
Court documents released earlier this week offered details into the relationship between Bustamante and Benoit, including violent encounters described by friends and roommates in a police affidavit.
Benoit's roommates told police her romance with Bustamante ended in March and after the breakup Benoit said Bustamante had pointed a handgun at her on multiple occasions — and at one point had put a gun in her mouth.
Benoit filed a complaint with the university in June and Bustamante was either fired or forced to resign as a result, her roommates told police. Their frantic 911 call was first obtained by KREM-TV.
Benoit's family issued a statement Wednesday after the release of court documents. The family called on the university to disclose how it responded to the complaint against a professor who police say claimed to have multiple personalities and violent tendencies.
The university confirmed Bustamante resigned effective last Friday, but has declined to comment on his employment, the existence of a relationship between him and a student, or any actions that were taken with respect to Bustamante and Benoit, citing public records laws and school policies.
Benoit's family said she had become increasingly alarmed about Bustamante's behavior and had taken steps to get away from him after their relationship soured. Benoit's roommates told police they had also been concerned for her well-being because Bustamante had weapons and multiple personalities.
Rowdy J. Hope identified himself as a close friend of Bustamante and confirmed the former professor "had multiple handguns and multiple personality disorders to include one Bustamante calls a 'psychopathic killer' and another Bustamante calls 'the beast,' " according to the police affidavit.
Alfredo Bustamante declined to discuss whether his brother had any mental health problems, during an interview by KIVI-TV. The family also issued a statement saying they were deeply saddened by the loss of Bustamante, saying he was "nurturing, caring, and made all of us that were fortunate to be around him, better people."
The university hired Bustamante in 2007 and he was an assistant professor in the Department of Psychology and Communication. Benoit earned her undergraduate degree from the university in 2010 and had just started her graduate studies in the psychology department.
University of Idaho Dean of Students Bruce Pitman said Thursday he had recently spoken with Benoit's family to discuss a campus memorial service.
Classes on the northern Idaho campus started Monday.
"I think that in general, the news is shocking, the nature of the incident is very disconcerting for many people," Pitman said. "Moscow is a very safe place. It's also a quiet place. When an incident like this happens, it shakes your fundament understanding of the place you call home."
---
---