Thu., Dec. 15, 2011
Docs can't reattach ear in hatchet attack
SEATTLE (AP) — The brother of a Longview, Wash., security guard who was attacked by a shoplifter with a hatchet says doctors weren't able to reattach his ear.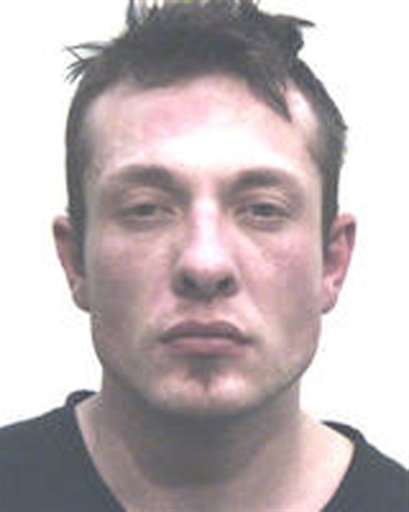 Police arrested Adrian Kramer (pictured) on Wednesday for investigation of assault, robbery, burglary and theft.
Authorities say that when 33-year-old David Morrison, the head of security at the Fred Meyer retail store, tried to stop Kramer on Monday, Kramer swung a small hatchet at Morrison and sliced off his left ear.
Police say Kramer shoplifted a cart full of CDs, a bike chain and other items.
David Morrison's brother, Steven, says doctors in a Portland, Ore., hospital weren't able to reattach the ear after four hours of surgery. He says his brother is weighing his medical options now, including a prosthetic ear.
---
---