Thu., Dec. 22, 2011
New details in Riverfront murder case
A Spokane man accused of killing his friend in Riverfront Park after a night of drinking told police he was so intoxicated that he didn't realize who he was assaulting until he saw his shoes,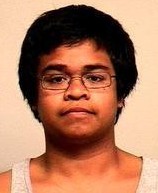 according to court documents filed Wednesday.
Yukio M. Rideb, 21, (pictured) told officers Romero J. Vivit, III, needed to be hospitalized but was still breathing when he left him in the park early Saturday after the drunken assault. Rideb will remain in the Spokane County Jail on $500,000 bond after appearing in court today on a second-degree murder charge. Divers pulled Vivit's body from the Spokane River on Tuesday.
Read the rest of my story here.
Past coverage:
Dec. 20: Murder arrest made in missing man's death
---
---